Strong growth for If Insurance despite turbulent times
"If continues to deliver a very strong result and shows a growth of 8,4 percent during the second quarter. For us, the spring and summer of 2022 were characterized by volatile markets, an increased importance of insurance, and that the pandemic has finally relented, handing over to 'the new normal'", If's CEO Morten Thorsrud writes in a comment to today's quarterly report.
If's technical result increases by almost 30 percent to 3 045 MSEK (2 356 MSEK) during the quarter. The combined ratio improves to 77,1 percent, a record-low level.
"The pandemic is finally over, at least for If's business. There are no longer any financial effects of covid-19 in our result. The economy and the Nordic markets are instead characterized by 'the new normal', which hasn't turned out the way anyone expected", Morten Thorsrud says in an elaboration of the background to the result.
"We can see that travel has returned to normal levels. At the same time, many air passengers have encountered problems during the summer. In Norway, the number of insurance claims due to lost or late baggage is 23 percent higher than in 2019, before the pandemic.
As the largest P&C insurance company in the Nordics, we have insight into several developments with societal impact. We insure more cars in the Nordics than anyone else, for example. That means we are more affected by the car industry's supply chain turmoil, but also that we can identify changes in traffic patterns and car drivers' behaviour. Traffic is now back to almost normal levels, except in Finland, after having dropped significantly during the pandemic. In some places, for example Oslo, traffic is at an even higher level than before the pandemic.
While the afternoon rush hour traffic is back at about the same levels as before, the morning rush hour is spread out during several hours. It seems many use the increased flexibility in their hybrid worklife more in the mornings.
The pandemic is also wearing off in the leisure boat business. During the pandemic, we saw a significant spike in boat claims, with staycations and more people than usual trying boat life for the first time. This summer, when foreign travel is back and fuel prices are unusually high, boat claims in Norway are down 38 percent, to a level that is lower than before the pandemic.
Meanwhile, markets are volatile. Russia's invasion of Ukraine has had a significant impact on the security situation in Europe, leading to supply-chain disruption in several industries and high inflation, something we haven't seen in the Nordics for 30 years. The cost of insurance claims increase, driving up premiums. Large companies are at risk of being underinsured when inflation makes it more expensive to cover damages that occur.
Part of If's growth is driven by inflation and a need to adjust prices, but a large part of it is due to a rising number of customers. Meanwhile, 9 out of 10 customers choose to renew their insurances with us. If grows in all countries and all business areas, on the private market as well as for SMEs and large corporations.
Combined, this leads to a very strong result for If during the second quarter. We are well positioned for the new normal, however it turns out.
Morten Thorsrud
CEO
Nordic results for the second quarter
If's results for the second quarter 2022 shows a continued strong development for the largest P&C insurance company in the Nordic region.
• Combined ratio for Q2 is 77.1 (80.7 during Q2 2021)
• Technical result for the quarter: 3 045 MSEK (2 356)
• Gross written premium: 14 054 MSEK (12 622)
• Topline growth: 8.4 percent during Q2, 7.5 percent during the first half of the year, compared to the same period last year
• Investment result: 936 MSEK (909) for Q2, 1 530 MSEK (1 481) for the first half of the year
Read more about Sampo's result.
Images
About If Skadeförsäkring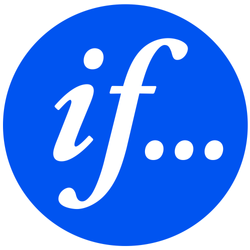 If Skadeförsäkring
106 80 Stockholm
0771-655 655
If är Nordens största skadeförsäkringsbolag med cirka 3,7 miljoner kunder i Norden och Baltikum. Vi erbjuder bland annat bilförsäkring, hemförsäkring och barnförsäkring för privatpersoner samt olika typer av företagsförsäkringar för små och stora kunder. Koncernen har cirka 7 900 anställda.
If bildades 1999 när svenska Skandias och norska Storebrands skadeförsäkringsverksamheter fusionerades. If är helägt av den nordiska försäkringsgruppen Sampo.