Suntribe AB launches an ecological, mineral-based sunscreen that is safe for human health and the environment
The Swedish company Suntribe AB is launching a non-whitening mineral sunscreen that is gentle for the environment and human skin. Like all other Suntribe sunscreens, the new body sunscreen features the mineral UV-filter Zinc Oxide as a natural alternative to chemical UV-filters. All other ingredients are from natural and organic origin. The new Suntribe Body sunscreen forms part of the company's portfolio of a new generation of safe sunscreens.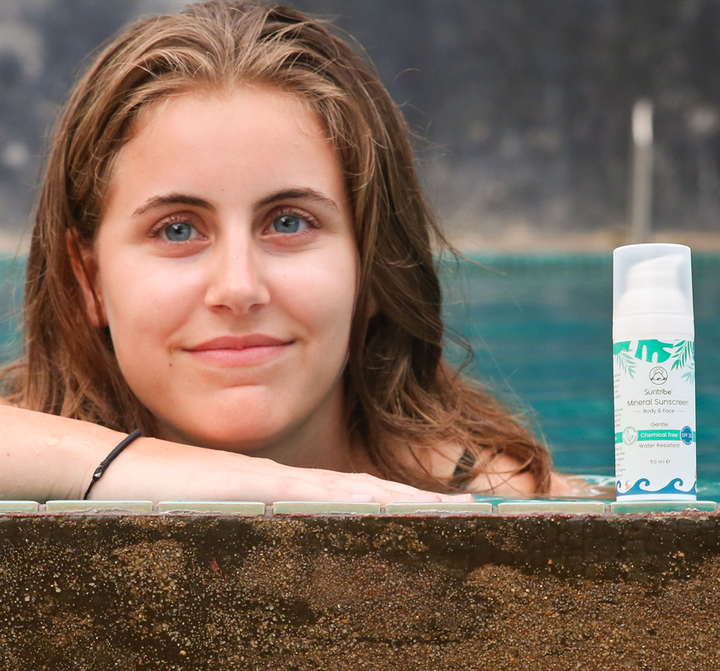 Conventional sunscreens are based on chemical UV-filters that have been shown to be responsible for the fact that 10% of the world's' coral reefs are threatened by bleaching (Donavaro, 2008 & NY Times, 2017). Overall, 63% of the ingredients found in the most common sunscreens are classified as dangerous for people, animals or nature (Bohman, 2016). This results in marine wildlife destruction, hormonal disturbances in animals and people and even skin cancer (Bohman, 2016 & EWG, 2017, "The Trouble With Sunscreen Chemicals"). This percentage remains almost unchanged for organic and natural sunscreens where 48% of the ingredients are considered as dangerous according to research from Lund University (Bohman, 2016).
Suntribe sunscreens open up a new avenue towards safe and environmentally-friendly sun protection. Suntribe's products are completely free of dangerous chemicals or unnecessary ingredients. Compared to an industry average of 27 ingredients (Bohman, 2016), Suntribe sunscreens rely on three to seven ingredients. All products are certified as SPF 30 sunscreens and provide broad spectrum sun protection (UVA & UVB) as well as water and sweat resistance.
"We see ourselves as a part of a new generation of entrepreneurs whose goal it is to make it easy for people to choose an environmentally friendly and healthy lifestyle.", says Julia Beyer, one of the founders of Suntribe. "Now that we have the scientific knowledge about safe sun protection we feel the responsibility to act upon it. All our products are based on the premise that all ingredients are indispensable for their function and above all safe for both our planet and ourselves."