Swedish premiere for Katori Hall's play about Martin Luther King's last night in life
Katori Hall's acclaimed play Bergets topp (The Mountaintop) about Martin Luther King's last night in life will have its Swedish premiere on 11 December at the Royal Dramatic Theatre in Stockholm. Directed by Josette Bushell-Mingo and Baker Karim.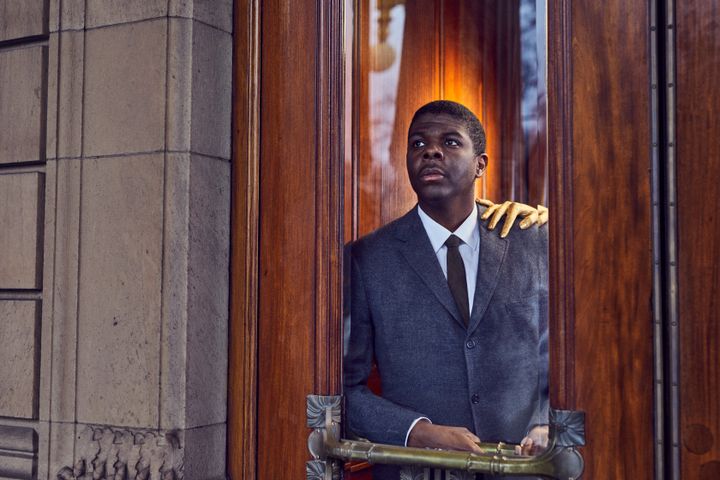 Bergets topp (The Mountaintop), starring Alexander Eriksson and Kayo Shekoni, delivers an intimate portrait of Martin Luther King the night before he was murdered. With themes such as courage, justice and faith, it asks what we are willing to sacrifice to achieve our goals.
Katori Hall is an award-winning African American writer, born in 1981. She writes for the stage, film and television. The Mountaintop was her first play, and it opened in London before being performed in the USA – in an acclaimed production on Broadway featuring Samuel L. Jackson and Angela Basset. But the play was also criticised, not least for exposing less favourable aspects of Martin Luther King.
Josette Bushell-Mingo, Swedish-based English theatre actress, singer and director, was born in London and has been living and working in Sweden for many years. Her productions and work have been critically acclaimed and praised and performed on several Swedish as well as international theatre stages. She has, among other things, worked at The Royal National Theatre and The Royal Shakespeare Company in England and was artistic leader for The National Touring Swedish Deaf Theatre 2005-2018. Josette has also directed a set of Lorraine Hansberry's play A Grape in the Sun and toured in both Sweden and England with the performance Nina - a story about me and Nina Simone. Read more about Josette Bushell-Mingo here!
This performance is produced by The National Black Theatre of Sweden, in collaboration with Dramaten. The National Black Theatre is a new independent theatre company; its previous production was The Door of No Return, an evening commemorating the abolition of the Swedish transatlantic slave trade, at Dramaten in 2020.
By: Katori Hall. Swedish title: Bergets topp. Translation: Anne Fredriksson. Direction: Josette Bushell-Mingo. Assistant director: Baker Karim. Set design: Lotta Nilsson. Costume design and mask: Aysha Jones. Dramaturge: Jacob Hirdwall. Cast: John Alexander Eriksson, Kayo Shekoni.
About Dramaten
Dramaten
Dramaten Box 5037
102 41 Stockholm
08 - 665 61 00
http://www.dramaten.se
The Royal Dramatic Theatre, best known as Dramaten, is Sweden's national theatre. In accordance with its assignment from the Swedish government to preserve theatre history and promote the development of the dramatic arts, the Royal Dramatic Theatre produces performances of classical theatre, newly-written dramas and plays for children and youth.The Royal Dramatic Theatre is state-owned. Its managing director is Maria Groop Russel, and Mattias Andersson is the theatre manager and artistic director.
The Royal Dramatic Theatre has been located in its current premises at Nybroplan since 1908. The building houses four stages.The Main Stage seats up to 770 people.The Small Stage is in an adjoining building directly behind the Nybroplan building, on Almlöfsgatan.