The autumn season opens at the Royal Swedish Opera – a world premiere by choreographer Alexander Ekman and singer-songwriter Rufus Wainwright's Prima Donna
On September 26, the Royal Swedish Opera opens its doors to a new season with two premieres. First Alexander Ekman's SHIFT | CACTI, and on 10 October Rufus Wainwright's opera Prima Donna. The opening date has been moved forward, which means that Les Ballets Suédois will premiere at a later date and the ballet double bill Carmen/Suite en Blanc has been cancelled. «We work with a high degree of flexibility. At the moment we are doing everything we can to welcome a live audience and ensure that our artists and staff can do what they do best through productions that have been adapted to the current pandemic situation, » says CEO and Artistic Director Opera Birgitta Svendén.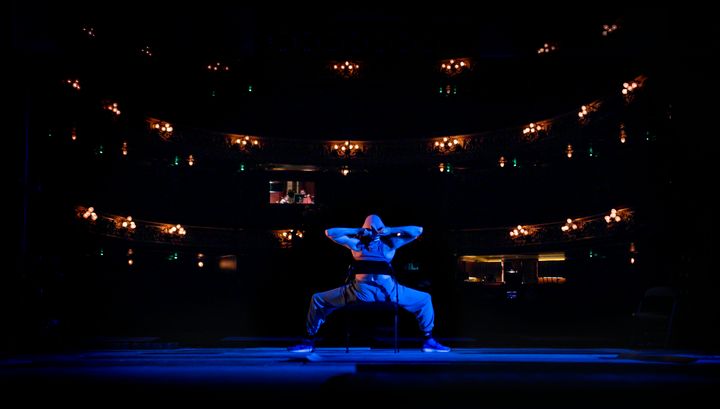 Following the world premiere of Ekman's dance production SHIFT | CACTI, the opera season opens with restagings of Verdi's Rigoletto and Bizet's Carmen.
A great deal of effort has already been spent on creating a safe and secure working environment for artists and staff in order to ensure that rehearsals and performances can be arrangedin a safe manner.
Director Sofia Jupither has adapted Rigoletto to comply with the rule of safe distance between performers on stage and members of the orchestra in the pit. The 16 chorus members comply with health regulations by standing 2 metres apart and a maximum of 30 musicians will be seated in the orchestra pit. Director Johanna Garpe is working on a semi-staged version of Carmen where at least two seat rows will be blocked at the front of the stalls.
«It's exciting, but also challenging to be forced to adapt a final version of a production, » says Sofia Jupither about Rigoletto. She goes on to say that, «there is plenty of scope for creating a great, stunning, experience».
Rufus Wainwright has also, for some time, been adapting Prima Donna for a smaller, physically distanced orchestra. He is confident it will work out very well.
«Prima Donna is an intimate opera. It may even be even more effective in this smaller format. I'm full of anticipation and I hope I will be able to attend the premiere,» says Rufus Wainwright in an interview for QX magazine.
The world premiere of the Young at the Opera production Klaus Nomi will take place as planned on 17 October at the Rotundan stage. In this operatic monologue directed by Sunil Munshi text, music, song and a strong visual stage presence make for a striking, brutally topical performance in the midst of the pandemic.

The reason for the delay of the opening of the opera house is that due to the current pandemic, replacement of the stage machinery has been delayed – a project that has been going on for three years, most recently during spring and summer.
While the opera house has been closed to the public, the Royal Swedish Opera has been accessible via the digital channel Operan Play, which will resume broadcasting in the autumn. In accordance with Public Health Agency recommendations, audiences are restricted to 50 persons until further notice.
Work on making the opera house safe for visitors has been going on since May. Every other seat next to as well as the seats in front of and behind a booked seat have been blocked. In order to ensure that distance between groups of visitors is kept, the auditorium is accessed via three different entry ways.
«We have been looking forward to meeting the audience again, and we are especially proud of being able to present productions that have been adapted for the pandemic,» says Birgitta Svendén.
Bilder