The Church of Sweden wants to contribute to the repatriation of Sami remains
On 16 November, representatives of the Church of Sweden, the Sami Parliament, the Ministry of Culture and a number of museums and institutions gathered for round table talks on the repatriation of Sami human remains. The aim was to jointly identify obstacles for returning the human remains from Sami people currently held in museums and other institutions in Sweden. The parties will meet again in one year.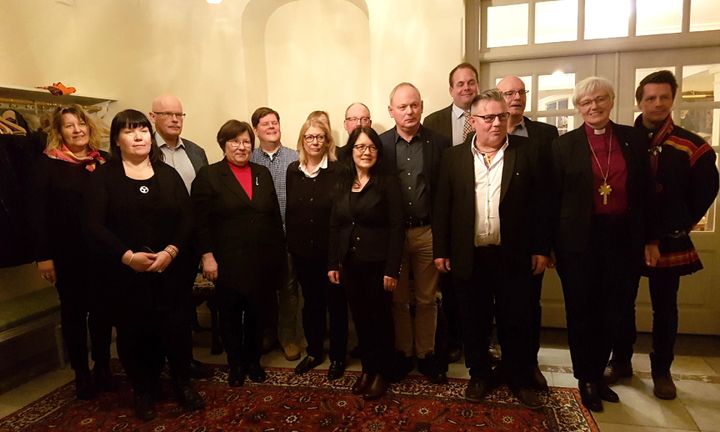 Sami remains are held in the anatomical collections of at least eleven museums in Sweden, and Sami representatives have been working for some time to ensure that these remains are repatriated and reburied. The round table talks discussed the obstacles that currently exist for returning the remains held in anatomical collections in museums and other institutions.
During the round table talks in Uppsala, Carl Gösta Ojala, researcher at Uppsala University, provided an historical background to the collection of human remains. Leena Drenzel, a curator from National Historical Museums (Sweden's government agency for national history museums) gave an account of a report on a survey of human remains held at public museums. The report was presented in 2016. Jans Heinerud, Senior Curator at Västerbotten Museum, gave examples of how the museum had been working actively with repatriation issues in collaboration with Sami representatives in Västerbotten County.
Joint statement
The participants' consensus was that repatriation is a process that takes time but that opportunities exist for moving forward on this issue. They agreed on the following joint statement:
"Today we have embarked on a conversation on the repatriation of Sami remains. It is a complex issue that impacts us on many different levels. We have discussed various obstacles to repatriation including legal, practical and financial obstacles, and the need for scientific considerations.
We have understood that the will exists to take further steps towards making repatriation and even reburial possible. There are high expectations on the next step in the process, which is the Swedish National Heritage Board's coming governmental task concerning national guidelines on the management of human remains at museums.
We also see a need for continued dialogue and cooperation in order to move forward.
We therefore intend to gather for a follow-up to this meeting in one year, which the Archbishop will convene."
Talks focused on the future
"These talks were productive and focused on the future. It is extremely important that all parties concerned accept their share of the responsibility and enable a solution to the repatriation issue," says Sylvia Sparrok, President of the Sami Council of the Church of Sweden.
The round table talks were initiated by Archbishop Antje Jackelén and the Sami Council of the Church of Sweden in cooperation with the Sami Parliament. The meeting in Uppsala was attended by representatives of the Sami Parliament and the Sami Parliament's ethics committee, the Swedish National Heritage Board, National Historical Museums (SHMM), the Ministry of Culture, Ájtte Museum and Västerbotten Museum.
BACKGROUND
Sami remains were collected in the 19th and early 20th centuries and were part of that period's notions about the classification of races. These notions resulted in the Sami people being viewed as less developed and there was a desire to show this by measuring skulls among other things. Many Sami burial sites were dug up and robbed of skulls and other remains. The persons involved in the grave robbing and trade in Sami remains were scientists, traders and provincial physicians. The Church of Sweden's White Paper on its historical relations with the Sami, published in 2016, makes apparent that representatives of the Church of Sweden also contributed to and sometimes enabled grave robbing.
Kontakter
Ewa AlmqvistPressekreterare
Presskontakt för kyrkomöte, kyrkostyrelse, barn/unga, internationellt arbete (katastrofarbete + regionarbete), generalsekreteraren, kyrkorätt, kyrkohandboken, jourhavande präst mm.
018-16 96 77
ewa.almqvist@svenskakyrkan.se
Bilder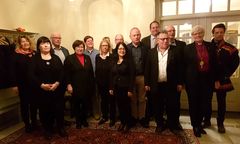 Om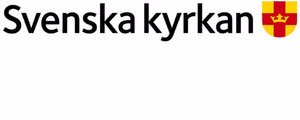 Svenska kyrkan
Kyrkokansliet
751 70 Uppsala
https://www.svenskakyrkan.se/
The Church of Sweden is a national church, open to everyone living in Sweden regardless of nationality. It is a place for church services, meetings and dialogue. The Church of Sweden is an Evangelical Lutheran church with 6,1 million members. There are 3500 churches in Sweden, and 13 dioceses.
The international work
Collaborating and cooperating with other churches and organisations is at the core of the Church of Sweden´s international mission.  As a church, we are part of the worldwide community of churches.