The Crown Princess Victoria and her family visited the Royal Swedish Opera for Christmas.
This year's Christmas greeting from the Crown Princess and her family was recorded at the Royal Swedish Opera. Before a performance of the ballet Cinderella, Princess Estelle and Prince Oscar got to know the Opera House and meet dancers and costume designers, both on stage and behind the scenes.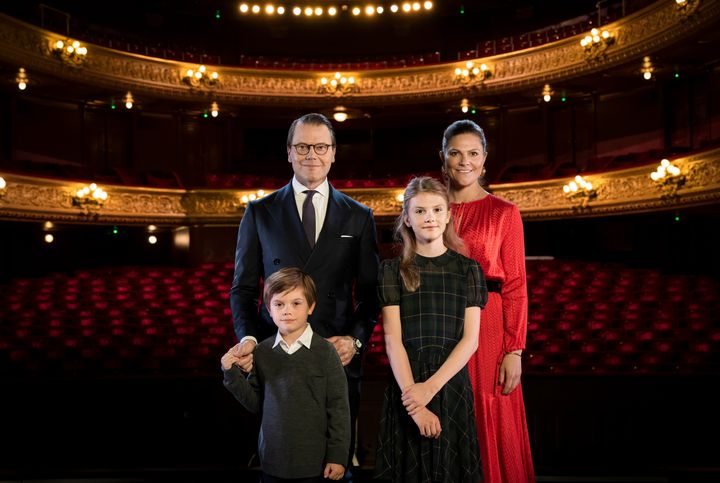 »We are very happy that the Crown Princess and her family chose to come to us at the Royal Swedish Opera and draw attention to the cultural sector and our employees. It fits extra well now for our 250th anniversary, which we will celebrate throughout 2023«, says Fredrik Lindgren, CEO of the Royal Swedish Opera.
During their visit, Princess Estelle, Prince Oscar, Crown Princess Victoria and Prince Daniel got to try on some of the costumes created by the Royal Swedish Opera's costume department. The Crown Princess family also got to meet the Royal Swedish Ballet dancers Luiza Lopes and Jonatan Davidsson, who both participate in the ballet Cinderella, that the family got to see performed on the Main Stage.
The Royal Swedish Opera is Sweden's National stage for opera and ballet. The Opera was established by King Gustav III in 1773 and will celebrate its 250th anniversary in 2023.
See the Christmas greetings from Princess Estelle and Prince Oscar here: https://youtu.be/9FgKlpZMD6M