The Digital Lessingtage 2021 celebrates success
The Digital Lessingtage 2021 celebrates a successful run, drawing in a worldwide audience – international cultural exchange in spite of national lockdowns sends an important signal.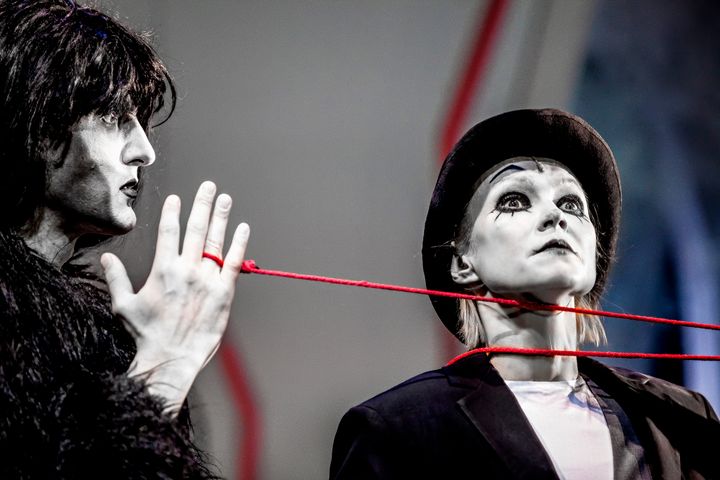 With a total of about 30,000 views (15,000 unique viewers) worldwide and broad international press coverage, the first ever digital version of the Lessingtage Festival celebrates a successful run. Assuming that around a third of the audience watched in pairs, the real number of individual viewers could be much higher, around 20,000.
The program was seen on all five continents, in addition to all of Europe, in Japan, Hong Kong, Australia, South America, South Africa, Egypt, Israel and the United Arab Emirates. The festival was accompanied by media coverage and large reports in some of the most significant German, Swedish and other European daily newspapers and magazines, as well as in the New York Times.
It was an experiment. Instead of inviting international productions to perform in Hamburg in January, as in previous years, the Thalia Theater decided to feature streamed productions from the European theatre network mitos21. Together with Dramaten - Royal Dramatic Theatre in Stockholm, Thalia Theater presented productions from partner theatres in eight countries – Germany, Sweden, Russia, Spain, Italy, Hungary, and Belgium – under the motto Stories from Europe, from January 20th to 31st. Most of the participating theatres selected their own contribution to the festival, and the festival's broad international audience enthusiastically received the resulting panorama of diverse themes and aesthetics, despite subtitles and often-lukewarm sentiment regarding "theatre on screen".
The festival opened with the Thalia Theater's exclusively-live stream of Paradise flood/hunger/play and the film Voices of Europe.Visions for a theatre of the future, in which some of the most influential European theatre professionals share their own personal opinions and experiences with the current global situation.
–We were actually able to use the pandemic as an opportunity to bring the world of theatre back together in Europe, and beyond, says Joachim Lux, Artistic Director Thalia Theater.
–It began with the film Voices of Europe, continued through round table discussions every evening on Zoom that served as a forum for theatre professionals to meet, and – above all – centred on a community that is apparently accessible worldwide. My thanks go to all of our partner theatres in the mitos21 network who made this platform possible. Maybe this is the nucleus for further European collaborations and co-productions in the future.
–Regarding the extremely problematic conditions that the theatre as an art form is currently in, I am very happy that we managed to bring out the festival. To continue international collaborations between theaters, despite practically closed borders, and present all this high-class performances with different tonality and aesthetics to a starving Swedish and global audience has been truly exciting and I hope it can give some kind of hope and inspiration for the art form in a post-pandemic world, says Mattias Andersson, Artistic Director, Dramaten. 
Lessingtage 2021 digital: Stories from Europe
A platform of the mitos21 theatre network
Co-Produced by Thalia Theater Hamburg and The Royal Dramatic Theatre, Stockholm.
January 20th – 31st, 2021
Featuring productions from:
Dramaten – Royal Dramatic Theatre Stockholm, Sweden
L'Odéon – Théâtre de l'Europe, Paris, France
Toneelhuis, Antwerp, Belgium
Berliner Ensemble, Berlin, Germany
Teatre Lliure, Barcelona, Spain
Theatre of Nations, Moscow, Russia
Düsseldorfer Schauspielhaus, Germany
Teatro Stabile Torino – National Theatre, Torino, Italy 
Deutsches Theater, Berlin. Germany
Katona József Színház, Budapest, Hungary
Thalia Theater Hamburg, Germany
More information: www.dramaten.se/lessingtage, www.thalia-theater.de/en/lessingtage, www.mitos21.com
Photo download: https://www.thalia-theater.de/presse/sonstiges/lessingtage2021
Press Contact:
Thalia Theater
Maren Dey
+4940 32814-720, maren.dey@thalia-theater.de
Dramaten
Lena Törner
+46703-726147, lena.torner@dramaten.se
About Dramaten
Dramaten
Dramaten, Box 5037
102 41 Stockholm
08 - 665 61 00
http://www.dramaten.se
The Royal Dramatic Theatre, best known as Dramaten, is Sweden's national theatre. In accordance with its assignment from the Swedish government to preserve theatre history and promote the development of the dramatic arts, the Royal Dramatic Theatre produces performances of classical theatre, newly-written dramas and plays for children and youth.The Royal Dramatic Theatre is state-owned. Its managing director is Maria Groop Russel, and Mattias Andersson is the theatre manager and artistic director.
The Royal Dramatic Theatre has been located in its current premises at Nybroplan since 1908. The building houses four stages.The Main Stage seats up to 770 people.The Small Stage is in an adjoining building directly behind the Nybroplan building, on Almlöfsgatan.Since 1997, the Royal Dramatic Theatre has also had a stage at Elverket on Linnégatan 69.