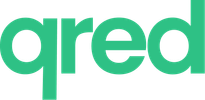 The Qred Group disposes of bonds to a total nominal amount of EUR 3,000,000
Qred Holding AB (publ), Reg. No. 559031-0685 (the "Company"), today announces that a wholly-owned subsidiary (together with the Company, the "Qred Group") has disposed of senior secured bonds 2019/2022 with ISIN SE0012507267 issued by the Company in June 2019 (the "Bonds") to a total nominal amount of EUR 3,000,000, in accordance with the terms and conditions of the Bonds. Following the disposal, the Qred Group's own holding of Bonds amounts to a total nominal amount of EUR 18,200,000.
Disclosure regulation
This information is information that Qred Holding AB (publ) is obliged to make public pursuant to the EU Market Abuse Regulation and the Securities Markets Act. The information was submitted for publication, through the agency of the contact person set out below, at 17:00 CET on 23 March 2021.
Om
Founded in 2015 by entrepreneurs for entrepreneurs, Qred is now Sweden's fastest growing fintech company according to Financial Times. Qred is the market leader in the Nordic region and has Sweden's most satisfied customers according to Trustpilot. With operations in Sweden, Finland, Denmark, the Netherlands, Brazil and Belgium - Qred has helped more than 25,000 companies  Qred's fully automated, proprietary credit scoring system allows us to quickly and competitively provide business owners with the power they need to grow. Right now, Qred is creating ten jobs a day, 7 days a week. 
To read more about Qred, please visit: https://www.qred.com/en-se/about