The Royal Swedish Opera launches the world premiere of the dance performance Riptide on film.
Riptide is the first major dance performance created by the Icelandic choreographer and dancer Hlín Hjálmarsdóttir, and it is the first time that the Royal Swedish Opera stages a performance as a film. RSO finalises this season with a world premiere created especially for the Royal Swedish Ballet.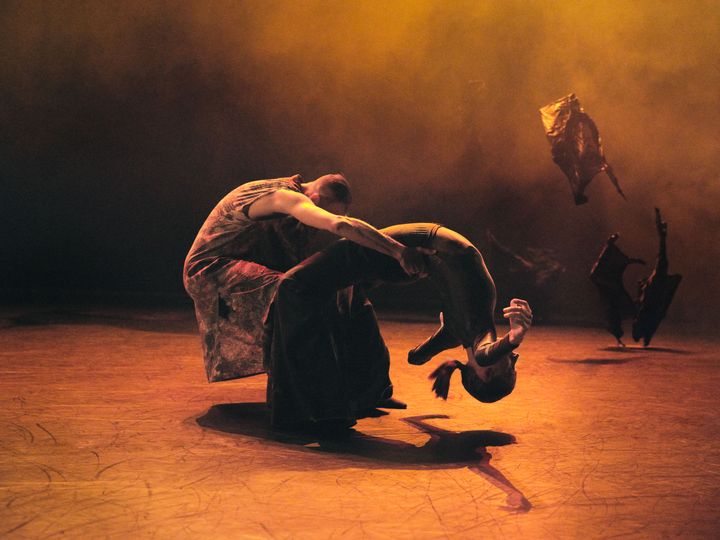 Choreographer Hlín Hjálmarsdóttir has created a new performance exclusively for the Royal Swedish Ballet and in close collaboration with the artist and designer Martin Bergström. Together with the musicians Jacob Haage and Sarah Assbring (El Perro del Mar) and lighting designer Linus Fellbom, the performance depicts an ancient and timeless theme about exclusion. The title refers to a strong tidal current that is ruthless and dangerous.
"Riptide, is like an unstoppable natural force, a kind of unpredictable current, similar to when a collective excludes an individual, and everything is suddenly taken away from you. At the same time, there are many beautiful moments in the piece, such as intimacy and meaning. I want to reflect something valuable but at the same time fragile," says Hlín Hjálmarsdóttir.
"The world we have created in Riptide is obscure, beautiful, dark, fragile, and poetic. Throughout the entire performance cycles refer to life and death, love and grief, stages of green vegetation, and decay. It is about the way cycles always relate and feed off one another," says Martin Bergström.
The result is a production that presents a powerful visual synthesis of stage design, costume, lighting, music, and movement:
"It is quite special to compose music for dance, to work intuitively, and at the same time also avoid exposing too much through the music" says Jacob Haage. He continues: "It's been a process to watch the production come to life, and to now finally watch the dancers perform it to the music, it's so unbelievably beautiful," says Sarah Assbring and Jacob Haage.
Because of the pandemic, it was essential to have everything prepared before the start of rehearsals:
"I have worked it through step by step alone in order make the most of the time with the dancers," says Hlín.
Link to the film: operan.se/operanplay
RIPTIDE
Choreographer: Hlín Hjálmarsdóttir
Music: Jacob Haage, El Perro del Mar
Set design and costume: Martin Bergström
Lighting: Linus Fellbom
Playwright: Staffan Roos
Assistant choreographer: Anton Valdbauer
12 dancers from the Royal Swedish Ballet
Bilder