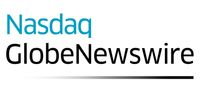 The Top EMBA Programs in Europe Revealed in Comprehensive Survey
Once again, The INSEAD Global Executive MBA, and London Business School Executive MBA lead ranking
NEW YORK, March 07, 2018 (GLOBE NEWSWIRE) -- Ivy Exec's third annual EMBA rankings are out and in only the second year providing regional results, The INSEAD Global Executive MBA, and the London Business School Executive MBA again occupy the top spots in the 2018 Best Executive MBA Programs - Europe ranking. To compile these rankings, Ivy Exec undertook a quantitative, survey-based perception study of its nearly 1-million-member strong professional community of high-achieving, advancement-oriented executives.
The Top Executive MBA Programs in the Europe are:
The rankings are the result of a robust study of 6,245 global participants.
Elizabeth O'Neill, Executive Director of the TRIUM Global EMBA shares, "We are so pleased that the Ivy Exec 2018 rankings have recognized the TRIUM Global EMBA program as the #1 EMBA for Prestige, #2 for Global Experience, and #3 for Curriculum and overall standing. Given the market-based methodology behind Ivy Exec's survey, we see this as further confirmation that what differentiates TRIUM--our ability to draw on the best of NYU Stern, the London School of Economics, and HEC Paris both in the classroom and through their global networks--holds high value for today's senior business leaders." 
Other top-ranked programs in Europe include The Cambridge EMBA and The Henley Executive MBA.
View the full list of 26 ranked programs in Europe, plus comprehensive profiles on each program here.
For more information on the rankings, please contact Lauren.Lorenzo@ivyexec.com.
About Ivy Exec
Ivy Exec is a curated community of the world's most successful executives and professionals. Our exclusive portfolio of career-focused experts & recruiters, curated job listings, and proprietary company & business school profiles help our members continue achieving their biggest career objectives, while lending their well-earned expertise where it is desired most through our market research and expert network programs.
Contact:
Lauren Lorenzo
646-217-0743
Lauren.Lorenzo@ivyexec.com
---
This announcement is distributed by Nasdaq Corporate Solutions on behalf of Nasdaq Corporate Solutions clients.
The issuer of this announcement warrants that they are solely responsible for the content, accuracy and originality of the information contained therein.
Source: Ivy Exec via Globenewswire