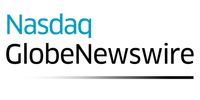 The value of Karolinska Development's holdings in Umecrine Cognition increases with SEK 196 million owing to positive phase 1b data
STOCKHOLM 16 October 2017. Karolinska Development today announces that the book value of the portfolio company Umecrine Cognition will increase with SEK 196 million in the quarterly report to be released on 31 October. The background is the positive phase 1b data that Umecrine Cognition recently presented for its drug candidate GR3027. This increase in book value will also increase the result for the third quarter 2017 with SEK 196 million. The appreciation is based on independent valuations performed by Xplico and PWC.
The drug candidate GR3027 is being developed as a novel treatment for hepatic encephalopathy (HE), a serious condition which may occur as a result of cirrhosis or jaundice. Umecrine Cognition is, as far as known, the only company that has a drug candidate in development to reduce the risk of consciousness disorders and other serious CNS related symptoms associated with HE. Umecrine Cognition will also evaluate GR3027 in a phase 2a study on patients with sleeping disorders, which is being financed by a recently completed financing round of SEK 20 million.
The results of a recently finished phase 1b study show that GR3027 is well tolerated, does not cause any dose limiting side effects and has a favourable pharmacokinetic profile. The placebo-controlled study was performed on 18 healthy individuals where those treated with GR3027 received increasing doses from 50 mg once daily to 100 mg twice daily for a period of five days. 
"The positive phase 1b results for Umecrine Cognition's drug candidate GR3027 has resulted in a significant increase in the value of the project. The clinical development plan has recently been broadened to an additional indication area with a substantial unmet medical need, and phase 2 data is expected to be presented already during 2018," says Viktor Drvota, CEO, Karolinska Development.
For further information, please contact:
Viktor Drvota, CEO, Karolinska Development AB
Phone: +46 73 982 52 02, e-mail: viktor.drvota@karolinskadevelopment.com
Christian Tange, CFO, Karolinska Development AB
Phone: +46 73 712 14 30, e-mail: christian.tange@karolinskadevelopment.com


TO THE EDITORS
About Karolinska Development AB
Karolinska Development AB (Nasdaq Stockholm: KDEV) is a Nordic life sciences investment company. The company focuses on identifying breakthrough medical innovations in the Nordic region that are developed by entrepreneurs and leadership teams. The Company invests in the creation and growth of companies that advance these assets into commercial products that are designed to make a difference to patients' lives while providing an attractive return on investment to shareholders.
Karolinska Development has access to world-class medical innovations at the Karolinska Institutet and other leading universities and research institutes in the Nordic region. The Company aims to build companies around scientists who are leaders in their fields, supported by experienced management teams and advisers, and co-funded by specialist international investors, to provide the greatest chance of success.
Karolinska Development has established a portfolio of nine companies targeting opportunities in innovative treatment for life-threatening or serious debilitating diseases.
The Company is led by an entrepreneurial team of investment professionals with a proven track record as company builders and with access to a strong global network..
For more information, please visit www.karolinskadevelopment.com
This information is information that Karolinska Development AB (publ) (Nasdaq Stockholm: KDEV) is obliged to make public pursuant to the EU Market Abuse Regulation. The information was submitted for publication, through the agency of Viktor Drvota, at 08:00 CEST on 16 October 2017.
---
This announcement is distributed by Nasdaq Corporate Solutions on behalf of Nasdaq Corporate Solutions clients.
The issuer of this announcement warrants that they are solely responsible for the content, accuracy and originality of the information contained therein.
Source: Karolinska Development AB (publ) via Globenewswire