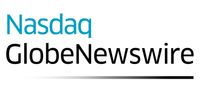 Thoughtstream Consulting engineers exceptional sale of Gap Systems to US firm Loftware
LONDON, April 10, 2018 (GLOBE NEWSWIRE) -- Thoughtstream, the business growth and M&A experts, have engineered the highly successful sale of their client GAP Systems, a leading provider of SaaS packaging workflow management tools, to US firm Loftware, creating a global powerhouse in the Enterprise Labelling and Artwork Management space.
Thoughtstream were initially engaged to review Gap Systems' business strategy. A number of options were considered but in order to realise the full value of Gap Systems, who had significant contracts with Astra Zeneca, B&Q, Crabtree and Evelyn and Kingfisher, the entire process was escalated and the decision made to go to the market immediately.
Thoughtstream implemented their tried and tested 6 step Go-to-Market Delivery Model to oversee the entire process, defining the strategy, crafting the Information Memorandum, and crucially determining the sales criteria for marketing to an international audience. Drawing on their extensive acquisition experience, Thoughtstream managed the campaign on a multinational basis, masterminding the sales process, managing Due Diligence and successfully negotiating and closing the transaction.
The Gap Systems shareholders were exceptionally pleased with the outcome of the sale; not least because the company was sold for a multiple of over 44x EBITDA. Hugely supportive of this entire process and outcome was Paul Goldberg, CEO of Gap Systems who emphasised that Loftware and Gap are now able to offer a truly market driven complementary solution across worldwide operations as companies look to standardize on a single platform.  
Alistair Stewart, Thoughtstream CEO, commented "Gap Systems were an exceptional client. By following our 6 step Go-to-Market Delivery Model this has been a textbook case of a finely executed exit strategy with phenomenal results. Our aim was to ensure that the Gap Systems management could concentrate on the day to day and were not distracted by the sale process;  but exceeded their strategic goals. With this sale, we have set the company on an incredible path of further growth and success. I can only describe the management and implementation of the exit process as flawless."
Notes:

Thoughtstream Consulting help mid-market companies accelerate business growth, achieve their strategic goals and work with their clients to make companies stronger and define a strategic plan for growth, acquisition, investment or exit. 
www.thoughtstream.co.uk
For further information, contact:
Michelle Blackie, Thoughtstream Consulting 
michelle@thoughtstream.co.uk, mobile +44 (0)7702 307 852
---
This announcement is distributed by Nasdaq Corporate Solutions on behalf of Nasdaq Corporate Solutions clients.
The issuer of this announcement warrants that they are solely responsible for the content, accuracy and originality of the information contained therein.
Source: Thoughtstream via Globenewswire