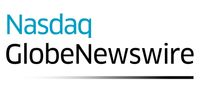 TrueCommerce Debuts TrueCommerce Foundry
-- Unified commerce services and integrated supply chain solution integrates business systems, supply chain and digital commerce platforms --
PITTSBURGH, March 14, 2018 (GLOBE NEWSWIRE) -- TrueCommerce, a global provider of trading partner connectivity and integration solutions, has announced TrueCommerce Foundry - a broad set of unified commerce services and apps that connects customers, suppliers, channels, and systems. The new offering revolutionizes supply chain visibility and collaboration by helping organizations make the most of their omni-channel initiatives through business P2P connectivity, order management, collaborative replenishment, intelligent fulfillment, cross functional analytics, and product information management.
"Our mission is to empower customers to assemble vertically specific solutions that facilitate their digital transformation," said TrueCommerce president Ross Elliott. "The comprehensive set of services and apps incorporated in the TrueCommerce Foundry platform will enable companies to come together and deliver customer experiences in ways not possible before."
TrueCommerce Foundry benefits include:
Highly scalable and resilient, natively multi-tenant architecture
Broad set of unified commerce services and apps
Deep integration capabilities across business systems, logistics systems, marketplaces and storefronts
Leverage the "endless aisle" capability of a well-constructed drop-ship program
Syndicate and promote products across multiple channels
TrueCommerce's Global Commerce Network includes over 92,000 pre-connected retailers, distributors and logistics service providers. A true managed services provider, TrueCommerce manages the onboarding process for new trading partners as well as the ongoing management of trading partner specific mapping and labeling changes.
For more information, visit: www.truecommerce.com/foundry
About TrueCommerce
TrueCommerce revolutionizes trading partner connectivity, visibility, and collaboration by linking suppliers, retail hubs and end consumers in one global commerce network. 
With our flexible, integrated and fully managed service solutions, customers of any size can easily connect and collaborate with any trading partner while enjoying the peace of mind of a proven service platform that reliably handles hundreds of millions of transactions annually without the need for any customer interaction.
From the factory to the warehouse, from distributor to retail storefront, achieve new levels of business connectivity and performance with the world's most complete commerce network. 
TrueCommerce: Connect. Integrate. Accelerate.
For more information, visit https://www.truecommerce.com.
Contact:
Yegor Kuznetsov
+ 1-703-209-0167
Yegor.Kuznetsov@truecommerce.com
---
This announcement is distributed by Nasdaq Corporate Solutions on behalf of Nasdaq Corporate Solutions clients.
The issuer of this announcement warrants that they are solely responsible for the content, accuracy and originality of the information contained therein.
Source: TrueCommerce via Globenewswire