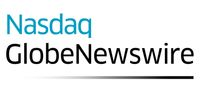 TrueCommerce Dynamics 365 Solution Featured on Microsoft AppSource
TrueCommerce Solution Delivers Powerful Supply Chain Integration Capabilities to Dynamics 365 Community
PITTSBURGH, Feb.  21, 2018  (GLOBE NEWSWIRE) -- TrueCommerce, a global provider of trading partner connectivity and integration solutions, has announced today that its Microsoft Dynamics 365 solution is available on Microsoft AppSource. Built exclusively for and within the native Dynamics 365 platform, the embedded solution connects directly with TrueCommerce's global commerce network, offering immediate access to more than 92,000 pre-connected retailers, marketplaces, distributors, vendors and logistics providers.

"Our solution for Dynamics 365 offers a multi-company, multi-deployment architecture that scales to support complex enterprise requirements," said TrueCommerce president Ross Elliott. "We are excited to be selected as one of the few EDI solutions to be featured on Microsoft AppSource, recognition of having achieved Microsoft's highest standards for quality and reliability for the Microsoft Dynamics ecosystem."
TrueCommerce's Microsoft Dynamics 365 solution benefits include:
Fully integrates business documents exchanged with customers, suppliers, and logistics providers automating order-to-cash, procure-to-pay and fulfillment business processes
Access to TrueCommerce's global trading partner community, including support for XML and global EDI data standards through a single connection to the Microsoft Dynamics 365 cloud
Multi-channel integration including online marketplaces and ecommerce storefronts
Purchasing integration streamlines supplier collaboration including extensible supplier portal 
Configurable business rules and workflow validation enhance accuracy and processing speed resulting in reduced DSO and improved order-to-cash conversion
Seamless integration with the Microsoft Dynamics 365 Warehouse Management and Transportation Management modules including ASN generation
Embedded solution aligns EDI processing with the business users that manage supply chain relationships
Solution design extends Dynamics 365 without requiring customizations to core objects or object overlaying
TrueCommerce's cloud based platform extends digital transformation beyond Dynamics 365 by integrating commerce and fulfillment interactions across the value chain directly with Dynamics 365.  TrueCommerce offers Dynamics 365 users a complete managed service solution including connectivity, EDI compliance and trading community onboarding.  TrueCommerce's unique approach delivers the lowest total cost of ownership, eliminating the need for complex middleware software and Dynamics 365 customizations while also reducing reliance on specialized EDI and integration resources.
For more information, visit our EDI Integration with Dynamics 365 for Operations page.
About TrueCommerce
TrueCommerce revolutionizes trading partner connectivity, visibility, and collaboration by linking suppliers, retail hubs and end consumers in one global commerce network.
With our flexible, integrated and fully managed service solutions, customers of any size can easily connect and collaborate with any trading partner while enjoying the peace of mind of a proven service platform that reliably handles hundreds of millions of transactions annually without the need for any customer interaction.
From the factory to the warehouse, from distributor to retail storefront, achieve new levels of business connectivity and performance with the world's most complete commerce network.
TrueCommerce: Connect. Integrate. Accelerate.
For more information, visit https://www.truecommerce.com.
Contact:
Yegor Kuznetsov
+ 1-703-209-0167
Yegor.Kuznetsov@truecommerce.com
---
This announcement is distributed by Nasdaq Corporate Solutions on behalf of Nasdaq Corporate Solutions clients.
The issuer of this announcement warrants that they are solely responsible for the content, accuracy and originality of the information contained therein.
Source: TrueCommerce via Globenewswire