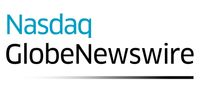 Vecima Features 80 Program Hospitality Video Gateway at ANGA COM
Industry-recognized Terrace DVB highlighted at European Tech Show
VICTORIA, British Columbia, June 12, 2018 (GLOBE NEWSWIRE) -- Vecima Networks Inc. (TSX:VCM), an experienced designer and manufacturer of innovative network technology solutions is pleased to feature its new 80 program Terrace DVB Commercial Video Gateway at the ANGA COM Exhibition & Conference that takes place in Cologne, Germany from June 12 - 14, 2018.
Terrace DVB, is a multi-channel DVB-C to DVB-T/DVB-C decrypting transmodulator used for business-to-business commercial video applications. By offering both SD and HD programming in a single 1RU chassis, Terrace DVB has the flexibility to adapt to emerging technologies as well as legacy formats, enabling DVB cable operators worldwide to effectively service their commercial accounts, providing bulk digital services in the most efficient and cost-effective way.
Vecima's Terrace DVB is the European version of its successful Terrace QAM platform which is used in over 6000 hotels across North America. To learn more about Vecima's Terrace DVB, please visit Hall 7, Booth# E77 at ANGA COM in Cologne, Germany, or find additional product details at www.vecima.com/terrace-dvb/.
About Vecima Networks
Vecima Networks Inc. (TSX:VCM) is a globally recognized leader in creating breakthrough technology solutions that empower network service providers to connect people and enterprises to information and entertainment worldwide. Vecima products for the cable industry allow service providers a cost-effective Last Mile Solution® for both video and broadband access, especially in the demanding business services market segment. Vecima's Video Content Delivery and Storage business, operated under the Concurrent brand, includes solutions and software for industries and customers that focus on storing, protecting, transforming, and delivering high value media assets. Vecima also provides fleet managers the key information and analytics they require to optimally manage their business under the Contigo, Nero Global Tracking, and FleetLynx brands. For more information, please visit www.vecima.com.
Vecima Networks
Investor Relations - +1-250-881-1982
invest@vecima.com
---
This announcement is distributed by Nasdaq Corporate Solutions on behalf of Nasdaq Corporate Solutions clients.
The issuer of this announcement warrants that they are solely responsible for the content, accuracy and originality of the information contained therein.
Source: Vecima Networks Inc via Globenewswire