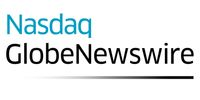 White Rabbit CEO to Lead Discussion On The Future Of Digital Video at Berlin International Film Festival 2018
Blockchain, New Methods of Online Distribution, And Artist Compensation Major Themes At The 68th Annual Berlinale Film Festival
OSLO, Norway, Feb. 15, 2018 (GLOBE NEWSWIRE) -- Award-winning film producer and expert on the issue of content distribution, Alan R. Milligan, announced today he will moderate an exclusive panel on Monday, February 19, 2018 examining the 
"New Ways of Online Distribution"
 featuring Bobby Allen (MUBI, UK), Jonathan Hild (Pantaflix, DE), Philip Hoffman (Rushlake Media, DE), and Pierre-Alexandre Labelle (Under the Milky Way, FR/US). Later that day, Milligan will participate in an interactive roundtable of film producers titled 
"Let's Change With Blockchain"
, where the technology's viability and global impact will be debated.
Milligan founded White Rabbit in 2017 to solve the failing business model of digital distribution of film and television, making content legally accessible to everyone. White Rabbit is a new browser plugin that accesses the global content library and recognizes the content being streamed without the need to subscribe to any one site like Hulu or Netflix. Smart contracts then enable a transaction in the form of White Rabbit Tokens (WRT) and immediately transfer payment to rights holders, offering a transparent and instant monetization model for content producers. The company poses a strong challenge to corporate studios and entertainment giants, with the goal to award fair compensation to independent filmmakers and reduce illegal piracy.
"Research shows 60 percent of illegal streamers are willing to pay if they have access to content, but we are not giving them the option," said Alan R. Milligan, Founder and CEO of White Rabbit. "No other industry deliberately blocks its fans from accessing its product like entertainment. Instead of turning our fans into criminals, the industry needs to separate between pirates and dedicated fans by allowing them to reward content creators directly from wherever they choose to stream."
White Rabbit's whitelist, an advanced registration for its token sale, is currently open to pre-sale applicants, with plans to issue its minimum viable product (MVP) in March 2018. Investors, developers and creatives interested in learning more can visit https://www.whiterabbit.one/ and sign up for the newsletter.
ABOUT WHITE RABBIT
White Rabbit is a browser plugin that aims to resolve the failing business model of digital distribution of film and television series. By offering a peer to peer tokenized system powered by blockchain technology, users can access any content globally, reduce cost by paying producers and creatives directly, revenue share with streaming sites to encourage an innovative streaming market and offer a transparent and instant monetization model for producers, investors, artists and entertainers. White Rabbit is headquartered in Oslo, Norway and backed by prominent advisors including Gregory Carson (Luxbright, Blockhead Capital), Jon Ramvi (Blockchangers), Hans Clemetsen (Javelin Corporate Services), Alexander Hagerup (Vic.ai, VS Ventures), Tom Emil Olsen (KIND), and Michael Terpin (CoinAgenda, BitAngels). Visit us at https://www.whiterabbit.one/ or join the Telegram group here.
MEDIA CONTACT: Transform Group, whiterabbit@transform.pr.
---
This announcement is distributed by Nasdaq Corporate Solutions on behalf of Nasdaq Corporate Solutions clients.
The issuer of this announcement warrants that they are solely responsible for the content, accuracy and originality of the information contained therein.
Source: White Rabbit via Globenewswire