WIN announces that five water innovation projects have been awarded EU funding through Neptune
The WIN Water Innovation Network, through the EU project Neptune, distributes millions in grants to support innovations that develop technical solutions within water, agriculture and space. Six innovative companies have just recieved funding through Neptune. Companies that all can help in solving some of the world's biggest challenges connected to water.
104 European SMEs and Entrepreneurs submitted applications under the NEPTUNE Blue Growth Accelerator Call in 2017. In total, close to 200 European companies have applied for Neptune in 2017.
The projects could be granted both financial support and business development support from e g WIN. We had several high-quality applications and eventually the following projects were selected for Neptune funding:
DiaPure AB - CyloP-Smart filters for recover phosphorus from wastewater.
4ITAB and Vultus AB - Integrated coastal monitoring.
FloCell AB - Large-scale optimisation of chemical precipitation in water and sewage plants on the international market.
EPFF AB - Prevention of biofouling in marine and coastal heat exchangers.
Watersprint AB - The future water recycling product for households combining two patented technologies.
The projects are granted totally 250 000 Euro divided between the five projects.
- Neptune has given us opportunities to develop our concept to an international market and a shorter time-to-market, says Björn Olsson, MD at FloCell AB
- Win-Win for Watersprint, Sofi Filtration, WIN and the world with the Neptune sponsored water cleaner for households. Without the Neptune contribution, our combined water filtration and water disinfection product would have become a reality significantly later. Now, we have a good opportunity, together with our American partner, to immediately investigate if our product is good enough for US households, says Linda Kokkola, COO at Watersprint.
Moreover, the projects could also apply for coaching and mentoring services from WIN and other cluster members. In total, ten WIN project have been granted coaching from WIN.
The financing as well as the coaching and mentoring support will be one significant step to help these innovative companies to succeed – to everyone´s benefit.
- We are proud to give these companies additional support and resourses on their way to success. The financial support and coaching in combination with international contacts from the Neptune project create great opportunities for the companies, says Maria Sätherström Lantz, Manager at WIN.
The Neptune project has been a huge success in terms of number of applications and cross-border cooperations. There were certain key elements that made Neptune attractive for the entrepreneurs:
The accelerator approach with a simplified process to submit, shortened application and a time to grant of less than 3 months;
The cross-sectoral and cross-national dimensions, which allow SMEs from different sectors and countries to find complementarities in a joint project to develop innovative technologies, services and products;
The great potential for innovation and economic growth of the Blue Economy;
The possibility to finance prototype and demonstration which are, by far, the most requested types of support.
About Ideon Science Park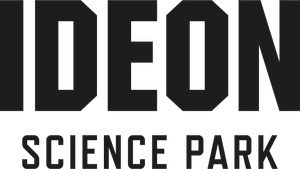 Ideon Science Park
Scheelevägen 17
22363 Lund
+46 46 286 85 00
https://ideon.se/
About WIN
WIN started as Water Innovation Accelerator in 2012. A business network and marketplace facilitating faster market access for innovations within water. WIN has evolved to a model for open innovation in networks and has been applied to other areas as well. We increase the speed of change and find solutions of tomorrow by connecting the market need with innovations. WIN is a non-profit organization at Ideon Open, the Open Innovation initiative at Ideon Science Park in Lund, Sweden. www.winwater.se
About NEPTUNE
NEPTUNE (New Cross Sectoral Value Chains Creation across Europe) is a European Union funded innovation action financed by the INNOSUP component of the HORIZON 2020 programme. It brings together 15 of Europe's leading clusters, 3 Science Parks/Technology/Research Centres, 2 regional development Agencies and 2 Innovation/Cluster expert organisations from 7 EU countries (France, Greece, Italy, Poland, Romania, Spain and Sweden).