Yes to the new Worship Book – by a large majority
The General Synod voted yes on Thursday morning to adopting a new Worship Book for the Church of Sweden after a ten-hour debate on Tuesday. The Book of Worship contains orders of service for divine services such as the service with Holy Communion and the baptism and wedding services. The new Worship Book will start being used on Whit Sunday, 20 May 2018.
At the same time, the General Synod gave the Central Board of the Church of Sweden the task of working further with the music for the services. The Central Board has been asked to select and adapt additional music for Divine Service Music A, B and C in the new Worship Book. This means that the General Synod voted in accordance with the compromise proposal submitted on Tuesday and developed jointly by the four biggest nomination groups in the General Synod.
This proposal came from the Social Democrats, the Centre Party, Non-politically affiliated members of the Church of Sweden, and Right voters not affiliated with any political party nomination groups. This task will be implemented by appointing a committee of experts (musicians and theologians) to independently select and adapt the music subsequent to an open invitation.

The task covers Divine Service Music A in the Worship Book; "the divine service music that has a unique place since it is the bearer of the greater part of the Church of Sweden's liturgical music heritage and is used widely in the parishes". In addition, music to the liturgical texts in Divine Service Music A, B and C will be supplemented by music from the Sami tradition, in jazz style, in Nordic folk music style, and from sister churches outside Europe, for example.
Om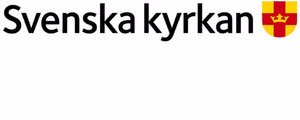 Svenska kyrkan
Kyrkokansliet
751 70 Uppsala
https://www.svenskakyrkan.se/
The Church of Sweden is a national church, open to everyone living in Sweden regardless of nationality. It is a place for church services, meetings and dialogue. The Church of Sweden is an Evangelical Lutheran church with 6,1 million members. There are 3500 churches in Sweden, and 13 dioceses.
The international work
Collaborating and cooperating with other churches and organisations is at the core of the Church of Sweden´s international mission.  As a church, we are part of the worldwide community of churches.