Younger people more anxious than older people in pandemic crisis
During this spring's pandemic, the mood among Swedes has clearly deteriorated, according to a new survey from Kantar Sifo commissioned by the Church of Sweden. Feelings such as anxiety and loneliness have increased, while joy has diminished. It is also clear that younger people feel more lonely, anxious and depressed than older people – but summer creates feelings of hope.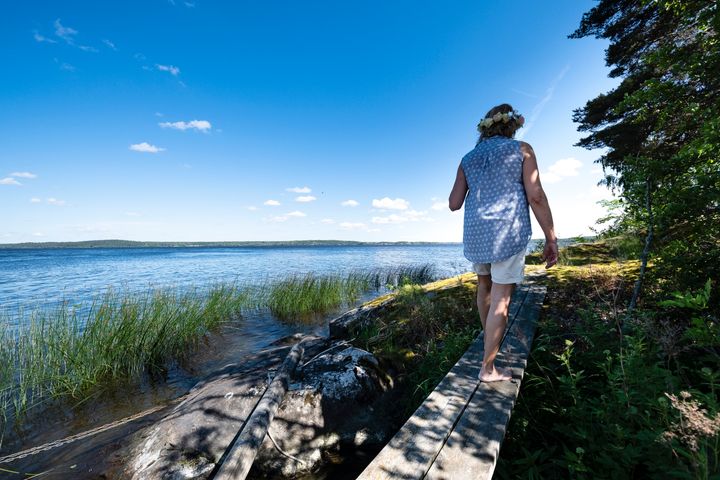 The Church of Sweden has asked Swedes about their biggest concern right now – and what brings comfort. In addition to concerns about loved ones and uncertainty, one in four (25 percent) feel more lonely now than before the pandemic. Meanwhile, six out of ten (58 percent) are viewing the summer with hope and joy. The season itself is also something that one in three Swedes (33 percent) finds comfort in.
"After anxiety and sadness cast a shadow over the spring, summer provides a much-awaited glimmer of light. The Church's unyielding belief that light overcomes darkness may be a help in anxiety and a support in the crisis, particularly when you can't muster the energy to hope yourself," says Cecilia Melder, priest and researcher in the psychology of religion at the Church of Sweden.
Younger people and women most burdened
Loneliness, anxiety, a depressed mood and feelings of boredom are significantly stronger among younger people (18–34 years old) than among older people (56–79 years). Even more specific concerns, such as not being able to enjoy the summer or concern about relatives, are almost twice as common among younger people.
The Church of Sweden noted early on that the activity on the chat via the Duty Priest (in Swedish) increased sharply during the crisis, a forum that young people in particular turn to. Opening hours were extended and all parts of the Duty Priest service were reinforced. During the summer, a pilot project with digital family counselling is also in progress (see link below).
"The needs are still great and we are trying to meet them in different ways. The summer is now coming with all its contrasts, and loneliness or worry will hardly disappear just because the sun is shining. Normally our activities are declining at this time of year, but many parishes are now working to create meaningful activities for children and young people – with the help of a sizeable contribution from the charity Radiohjälpen," says Cecilia Melder.
There are also clear differences in concerns between the sexes, including one in five men (18%) stating that they do not need comforting. That is almost twice as many as among women.
The post-corona era
One in four Swedes view the post-pandemic period with uncertainty, while six out of ten Swedes and seven out of ten older people view the post-corona era with hope and joy.
"The positive message that we have to look forward to is that at some point, this misery will end. As it says in the Bible: 'For everything there is a season (...) a time to embrace, and a time to refrain from embracing', but also 'a time to weep, and a time to laugh; a time to mourn, and a time to dance'," says Cecilia Melder.
"We have seen a lot of evidence of humanity during this crisis, and when anxiety turns into consideration for others, nobody is alone. I hope we can help each other find the strength to carry each other a little while longer," she concludes.
More information (in Swedish):