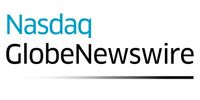 Zumio(TM) Now Available in Europe
Exclusive Partnership Agreement Signed with Eropartner Distribution
Ottawa, Sept. 20, 2017 (GLOBE NEWSWIRE) -- Zumio Inc. proudly announces it has partnered exclusively with Eropartner Distribution for distribution across all 28 EU member countries. Winner of the  Best New Product at ADULTEX 2017, Zumio is the world's only clitoral stimulator based on the proven circular fingertip motion. Zumio's patented SpiroTIP(TM) and motor clutch drive system allows users to dynamically go from high speed and intensity down to a low speed and intensity, without having to touch a control, to instinctively and more naturally, adjust the stimulation to suit their needs.
"Traditional vibrators generate excess energy and shake everything they touch often creating sensory overload and a numbing effect," said Steve Traplin, Chief Revenue Officer at Zumio. " Our non-vibrating technology makes Zumio more comfortable to hold and the small TIP and dynamic control makes the energy delivered to the clitoral nerve more selective - delivering a broad spectrum of pleasurable experiences."
To learn more about Zumio, please visit our team in the Eropartner Booth during  EroFame 2017  in Hannover, Germany from October 11 - 13, 2017.
"We are so extremely excited about our partnership with Zumio. After our team has tested the product  we were strongly convinced right away. Now we are starting to get many positive feedback about this beautiful and revolutionary product from testers, bloggers and happy customers," said Chris Bakker, CEO of Eropartner. "We strongly believe Zumio is be a winner and that it will become one of best products available in the market!"
About Zumio(TM) Inc.
Zumio transforms women's desires and ideas into innovative products and experiences. Our flagship clitoral stimulation product, Zumio, was conceived, designed and perfected by women. The unique, patented SpiroTIP(TM) motion was inspired by the natural movement women have used to pleasure themselves throughout the ages. Zumio can deliver a fast, intense orgasm, multiple orgasms, or hours of delicious exploration for a unique experience each time. Zumio was created by the design and engineering team that helped Standard Innovation develop the world's leading We-Vibe® pleasure product, and Joylux Inc. to develop vSculpt(TM), the world's first vaginal rejuvenation product, for the sexual health and wellness industry. For more information, please visit www.myzumio.com
Zumio is available for purchase from a growing list of distributors and retailers in Europe, Australia, New Zealand, USA, Canada and China.
About EroPartner Distribution
Eropartner Distribution was created to support retail businesses selling products that enhance people's intimate relationships and encourage informed sexual exploration. We offer state of the art order processing, drop shipping services, international and nationwide shipping. We can handle orders of all sizes from large containers to one or two items as needed. We pride ourselves on outstanding customer service! At Eropartner Distribution we are committed to providing sensational service, outstanding product selection and unsurpassed delivery to and for our customers.
Attachments:
A photo accompanying this announcement is available at http://www.globenewswire.com/NewsRoom/AttachmentNg/d6e2dc70-08fb-499a-8155-a74a7b9c9750
Attachments:
A photo accompanying this announcement is available at http://www.globenewswire.com/NewsRoom/AttachmentNg/d212951a-186b-4715-acf8-d426b3005136
Veronica Farmer
Zumio Inc.
+1.613.862.3346
veronica@truecourse.ca
---
This announcement is distributed by Nasdaq Corporate Solutions on behalf of Nasdaq Corporate Solutions clients.
The issuer of this announcement warrants that they are solely responsible for the content, accuracy and originality of the information contained therein.
Source: Zumio Inc. via Globenewswire