AI Sweden gathering forces to lead the development of edge learning
In 2021 AI Sweden launched the Edge Learning Lab together with industrial partners such as Volvo Cars, Zenseact, and HPE. A year later, the lab has gained significant international attention and is now forming a consortium with participation from international academic and industrial heavyweights to accelerate the technological development and application of edge learning globally.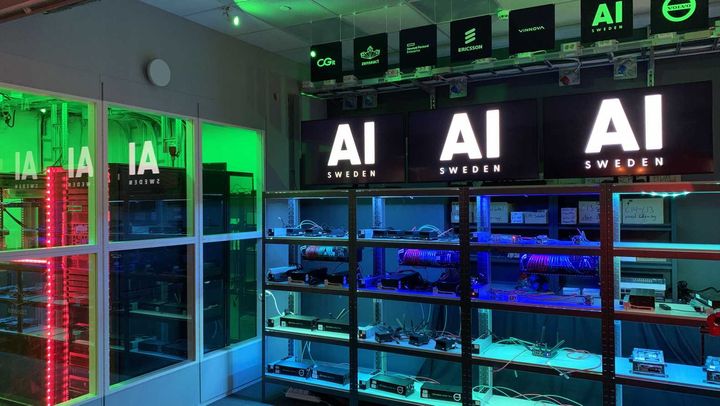 Edge Learning is a new, high-potential area of Artificial Intelligence (AI) that is designed with a focus on keeping data at or near the source (on "the edge"). In this context, the capture device acts as a core portion of the learning pipeline, minimizing data transfer and central storage and computational needs. For example, each edge device transfers local model parameters back to a central location where an aggregator fuses parameters to create a "supermodel," with insight from data that remains at the edge. The supermodel can be deployed for application centrally or within the edge devices providing a range of advances over traditional data-intensive AI applications.
This technology has been identified as a critical innovation area in AI to enhance data privacy, defray data transfer costs, and distribute computational efforts in security, healthcare, finance, space, mobile electronics, and automotive applications.
- Edge learning is likely a key ingredient to solve societal challenges related to digitalization, such as privacy, security and energy consumption. Vinnova co-funds the consortium as a mechanism to support the future of public-private partnerships as a critical framework to unlock this potential and accelerate the application of applied AI, says Daniel Rencrantz, Director of Administration at Sweden's Innovation Agency, Vinnova.
On April 27th the Edge Learning Consortium is being launched by AI Sweden, as a public-private partnership, to accelerate efforts in edge learning research and application.
The consortium builds upon the Edge Learning Lab at AI Sweden, a unique testbed with state-of-the-art hardware and software, with new shared resources designed to enable developers, data scientists, students, researchers, and other users to explore and learn about edge learning and pioneer new research questions such as:
What training and inference techniques are best suited for decentralized machine learning?
What architecture, topology, components and compute plans should be chosen for a given application?
What frameworks, tools and methods facilitate the development of the edge learning system?
What security concerns can be anticipated in an edge learning system, and how can these be mitigated?
- Public-private partnerships like the Edge Learning Consortium create a unique opportunity to accelerate solutions to complex real-world problems with applicability to business innovation across domains, says Mats Nordlund, Head of Data Factory at AI Sweden and Chair of the Edge Learning Consortium Advisory Board.
The consortium is open to new members and seeking leading global researchers and technical staff to join the team.
For more information about the Edge learning Consortium, Edge Learning Lab and AI Sweden please visit;
https://www.ai.se/en/data-factory/edge-lab
https://www.ai.se/en/data-factory/edge-learning-consortium
For questions about the Edge learning Consortium, Edge Learning Lab and AI Sweden please contact mats.nordlund@ai.se
For press questions, please contact mikael.ljungblom@ai.se
About AI Sweden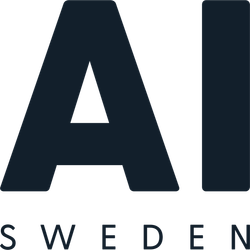 AI Sweden
https://www.ai.se
Om AI Sweden
AI Sweden är Sveriges nationella center för artificiell intelligens. AI Sweden stöds av svenska staten samt näringsliv och offentlig sektor över hela Sverige. Målet med arbetet är att accelerera användningen av AI för att stärka Sveriges välfärd och konkurrenskraft, och att förbättra livet för alla människor som lever i Sverige.