Human Rights Organisation Warns of Eroding Democracy in Sweden as Controversial Reporting Law Faces Debate
The Swedish government's new law proposal, which requires reporting individuals without a residence permit, will restrict undocumented migrants' access to their fundamental human rights. If implemented, it will undermine democracy and significantly diminish trust in state institutions. The Swedish human rights watchdog, Civil Rights Defenders, along with a broad spectra of human rights organisations, trade unions and EU parliamentarians are now putting forward massive critic urging the proposal to be blocked.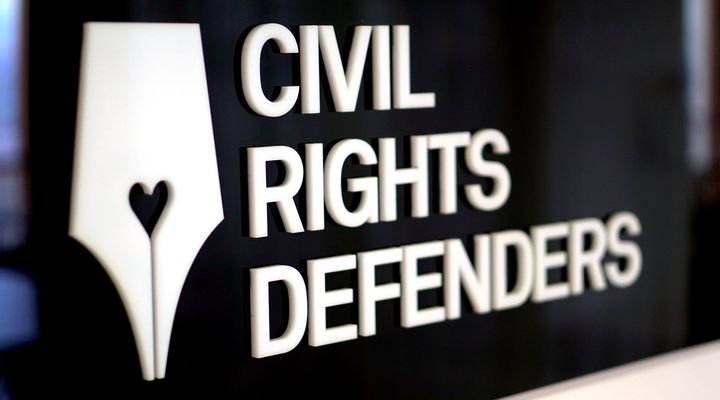 – This type of legislation on reporting individuals belongs to history. It has no place in a modern society based on the rule of law, democratic values and human rights, says John Stauffer, Legal Director at Civil Rights Defenders.
Extensive critic among Swedes
This weekend, thousands of Swedes took to the streets in Stockholm to protest the new law proposal that would force public employees at municipalities and authorities to report persons residing illegally in Sweden to the police and the Migration authority. Today, the proposal will be up for debate in the Swedish parliament, and additional demonstrations will be held across the country.
The government, together with the Swedish Democrats, argue the proposal will counteract a shadow society. Civil Rights Defenders, on the contrary, assesses a significant risk that it will instead drive undocumented people living in a shadow society into a situation where they are even more vulnerable.
Reduced trust in authorities
Civil Rights Defenders sees that this proposal has far-reaching consequences for individuals as well as for society as a whole. A law on reporting will seriously affect people's trust in Swedish authorities. There is an imminent risk that children will not dare to go to school, the sick will not seek care, and public employees risk punishment if they refuse to get involved in the pursuit of an already vulnerable group.
– This is the wrong way to go for a democratic society. The proposal will have negative effects in terms of access to the most fundamental rights for undocumented migrants living in Sweden. It will violate their right to education, and their right to health care and social services, John Stauffer, Legal Director at Civil Rights Defenders.
Risk of increased ethnic racial profiling
The proposal, if implemented, will also affect people with migration backgrounds and people of color broadly. Regardless of the right to be in Sweden, individuals may face suspicion, profiling, and scrutiny based on their physical appearance or presumed ethnicity. This exacerbates the practice of unlawful racial and ethnic profiling.
Part of a bigger package
– It is important to see this proposal as part of a bigger and far-reaching policy package that the government, backed by the Swedish Democrats, is pushing out. Since taking office in September of last year, they have been introducing a series of measures that undermine human rights standards that Sweden is obligated to uphold, John Stauffer, Legal Director at Civil Rights Defenders.
As highlighted in Civil Rights Defender's review of the cooperation agreement ("Tidöavtalet"), the proposed measures in the government package risk undermining the principles of rule of law. It shows that the global trend of dismantling democracy has come to Sweden.
– For a long time, Sweden has aspired to be at the forefront advocating for liberal democratic values and human rights. Where is that ambition now? It is alarming that Sweden takes steps that weaken its position as a state based on the rule of law, where everyone is equal before the law, John Stauffer, Legal Director at Civil Rights Defenders.
Civil Rights Defenders has worked for human rights globally for 40 years. Our legal experts can comment on how the Swedish government's new proposal on reporting undocumented migrants violates human rights. Contact us via our On Call Press Phone at +46 (0)76 576 27 62, or write us at press@crd.org.
Civil Rights Defenders is a politically and religiously independent human rights organisation. We partner with and support human rights defenders who work in some of the world's most repressive regions. Through advocacy, litigation, and public campaigns, we defend human rights. We also act as Sweden's civil rights watchdog.