An extraordinary discovery of a painting by Henri Martin
Unknown to the public, an extraordinary discovery of a painting by the great Post-Impressionist and Symbolist artist Henri Martin, was recently found in the home of a Swedish noble family who has carefully preserved it for four generations.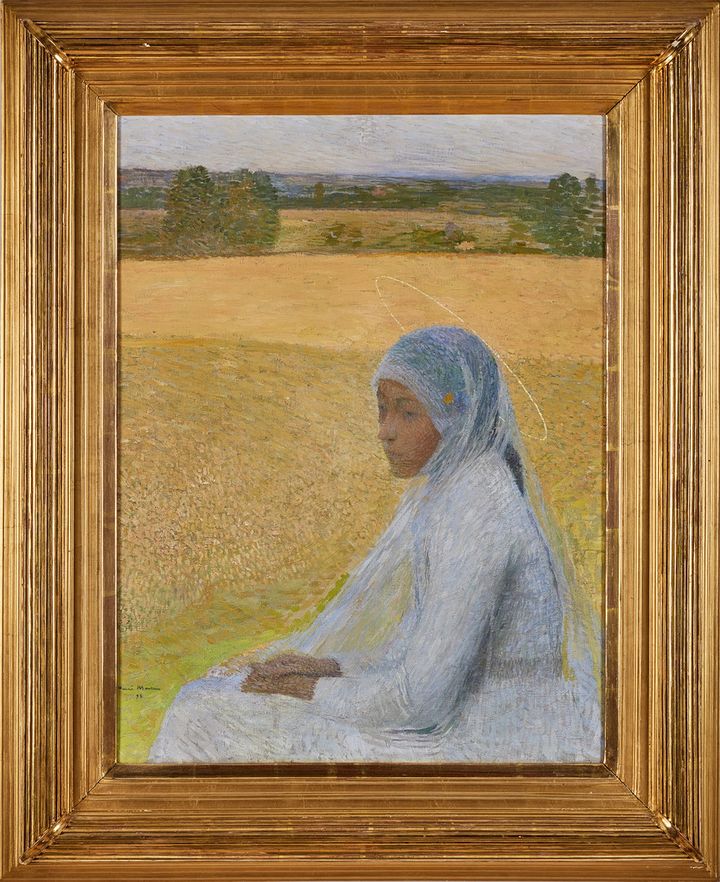 Acclaimed as a first-class landscape painter, Henri Martin is above all admired for his Symbolist compositions. The expressions in his female models are often contemplative and gentle. In the current painting, a young saint is seated in the foreground in a meditative pose. In the background, a landscape appears in a mild colour range. The colour is used here for its decorative beauty, to create mood and to express or evoke a feeling. A variety of shades of green and mild honey colours give a special harmony of gentleness and balance.
A symbolist painting at its best.
Madame Marie-Anne Destrebecq-Martin has kindly confirmed the authenticity of this work.
The actual painting has great similarities with the "Jeune Sainte" from 1891 in the collection of the Museum of Fine Arts in Brest. Link to Musée des Beaux-Arts de Brest
The painting is being sold at Stockholm Auktionsverk Fine Art & Antiques Auction June 8th
Asking price is 18 000 – 24 000 EUR
About Stockholms Auktionsverk
Subscribe to releases from Stockholms Auktionsverk
Subscribe to all the latest releases from Stockholms Auktionsverk by registering your e-mail address below. You can unsubscribe at any time.
Latest releases from Stockholms Auktionsverk
In our pressroom you can read all our latest releases, find our press contacts, images, documents and other relevant information about us.
Visit our pressroom