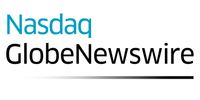 BIMobject AB: BIMobject tecknar avsiktsförklaring med det ledande amerikanska 3D-mediebolaget Matterport
PRESSMEDDELANDE
Malmö, Sverige
2018-04-23
BIMobject tecknar avsiktsförklaring med det ledande amerikanska 3D-mediebolaget Matterport
BIMobject, som digitaliserar byggbranschen bland annat via molnbaserade plattformar, och Matterport, ett ledande 3D-medieteknikbolag, har tecknat en avsiktsförklaring. Syftet är att integrera bolagens plattformar och skapa användarvänligare lösningar. Virtuella bygg- och inredningsprodukter som nedladdas från BIMobject, exempelvis soffor eller fönster, ska enkelt kunna användas i Matterports 3D-skannade miljöer, vilket möjliggör för en detaljrik visualisering via exempelvis Virtual Reality.
Kalifornien-baserade Matterport erbjuder system och plattformar för 3D-skanning som kan användas för att kartlägga omgivningar såsom hela rum eller byggnader. Systemet möjliggör att de inskannade omgivningarna kan användas som högupplösta fotografier, 3D-modeller, planlösningar eller användas som 3D-miljöer tillsammans med Virtual Reality-glasögon (VR), en vanlig dator eller mobil enhet.
Samarbetet innebär att BIMobject och Matterport tillsammans ska arbeta för att utveckla en sömlös integrering mellan varandras plattformar. Matterport och BIMobject vill förändra främst två arbetsprocesser inom arkitektur, teknik och byggindustri: konceptuell visualisering vid arkitektur samt fastighetsförvaltning. Samarbetet kommer förbättra och förenkla beslutsfattande i designfrågor genom att möjliggöra 3D-skanning av en miljö som sedan kan användas i en BIM-modell med riktiga objekt. Modellen gör att miljöer kan designas om digitalt. Integreringen av bolagens plattformar kommer även att underlätta för 3D-skanning av anläggningar och göra det möjligt för användare att direkt lägga in BIM-objekt från BIMobject Cloud i modellen. Denna lösning är nyskapande då den ger ett konkret alternativ till BIM inom fastighetsförvaltning. BIMobject och Matterport ser att det finns stora möjligheter att skapa betydande effektivisering och användarvänlighet för användare av molnbaserade objekt, Virtual Reality, och 3D-skanning.
"Vi är väldigt glada över att inleda detta samarbete med ett av världens ledande 3D-mediebolag. BIM-objekt och 3D-skanning går naturligt hand i hand, och vi är övertygade om att våra erbjudanden tillsammans skapar effektivare och mer användarvänliga lösningar. Det gäller oavsett om du är arkitekt, produkttillverkare eller privatperson som vill visualisera hur ett nytt kök ser ut innan köp", säger Stefan Larsson, VD och grundare på BIMobject.
"Vi levererar plattformar som förenklar beslutsfattande kring fastigheter, såsom 3D-visualisering och alla nuvarande eller potentiella objekt i 3D-modeller. BIMobject Cloud erbjuder en växande plattform för högkvalitativa objekt som vi vill kunna integrera i våra 3D-modeller. Vi ser fram emot att samarbeta med BIMobject och gemensamt med dem utveckla spännande nya lösningar", säger Bill Brown, VD på Matterport.
Både BIMobject och Matterport är övertygande om att samarbetet kommer leda till viktiga utvecklingar såsom att ge användare ett produktivt sätt att samarbeta digitalt vid design av ett rum eller annan miljö, samt ett smidigt sätt att växla mellan BIM-modeller och de båda bolagens plattformar.


För mer information, vänligen kontakta:
Stefan Hansson - CFO
Tel: +46 40 - 685 29 00
E-mail: press@bimobject.com
Om BIMobject AB
BIMobject är ett svenskt teknologiföretag med global närvaro som ligger i framkanten av byggindustrins digitalisering. BIMobject erbjuder en molnbaserad plattform som genom kraftfull teknologi tillgängliggör digital produktinformation - Building Information Modelling (BIM) - som kan användas tidigt i byggprocessen för att visualisera, konkretisera och analysera. Plattformen samlar dessutom in värdefulla data som möjliggör effektivisering av byggindustrin genom hela produktlivscykeln. Smartare design och konstruktion leder till bättre produktval, minskat svinn och mer effektiv logistik under byggprocessen. Samtidigt gynnas fastighetsförvaltningen av högre kvalitet, bättre energianvändning och lägre driftkostnader. BIMobject är verksamt på ett stort antal marknader och har en global tillväxtstrategi. Bolagets erbjudande består av utveckling, hosting, underhåll, administration och publicering av digitala kopior av tillverkares produkter: BIM-objekt. Kunderna är tillverkare av bygg- och interiörprodukter som marknadsför dessa via BIMobject Cloud. Användarbasen består främst av arkitekter, designers och konstruktörer som via CAD/BIM-applikationer, appar och webbtjänster får tillgång till BIMobject® Cloud. BIM-objektet integreras i en detaljerad modell av byggnaden, vilket i sin tur ökar chansen att den verkliga produkten föreskrivs för projektet.
BIMobject är listat på Nasdaq Stockholm First North och handlas under symbolen BIM.
Certified Adviser: Sedermera Fondkommission
About Matterport
Headquartered in Sunnyvale, CA, Matterport is creating a True3D(TM) image of the physical world with its innovative, end-to-end platform for capturing, experiencing, and modifying digital copies of every real world places on Web, mobile devices, and VR headsets. The company uses its proprietary machine-vision and deep learning platforms to fuel ongoing product innovation. Matterport's Cameras and Cloud Services make it quick and easy to turn real-world places into immersive virtual experiences. Matterport customers have produced almost 900,000 models across 80 countries; these models have been visited nearly 300 million times.
More information about Matterport is available atwww.matterport.com. To hire a dedicated Matterport
Service Partner, clickhere.
Facebook: https://www.facebook.com/Matterport/
Twitter: @matterport
---
This announcement is distributed by Nasdaq Corporate Solutions on behalf of Nasdaq Corporate Solutions clients.
The issuer of this announcement warrants that they are solely responsible for the content, accuracy and originality of the information contained therein.
Source: BIMobject AB via Globenewswire