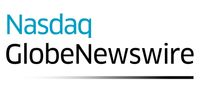 BIMobject® Cloud reaches new milestone of 500 000 users
Today, BIMobject AB ("BIMobject") announces that the company's platform BIMobject® Cloud has reached the milestone of 500 000 professional users. With well above 94 million product views and 13 million downloads of digital building products, this latest milestone again confirms the company's position as the world's leading BIM object platform for the global architecture, engineering, and construction industry.
Together, the 500 000 registered BIM-users have now downloaded more than 13 million digital building products from the cloud solution at bimobject.com. These BIM objects have been used in building projects throughout the world. Since its launch, the BIMobject Cloud has been visited by more than 4.2 million unique visitors, and the products have been viewed over 94 million times.
Through the BIMobject® Cloud, architects, engineers, designers, and construction professionals have access to high quality BIM objects from real manufacturers. These BIM objects can be used directly in any of the market leading 3D, CAD, or BIM software. The downloads can be made through the BIMobject® Apps or from regular web browsers. BIMobject offers objects that contain all the necessary properties and information; product logic, parametric behaviours, standards, classifications, and include several levels of 2D and 3D geometry.
Currently, over 39 000 product families from more than 990 world leading brands are available on BIMobject Cloud. Over 270 000 parametric and configurable BIM objects represent more than 21 million articles.
"We started this year with the objective to reach a few important milestones: 500 000 user registrations, 1000 published brands, and 100 million product views. Halfway through the year we have already reached the first one of half a million users, and we are close to the other milestones as well, ahead of our predictions. Now we aim to reach one million users by the end of 2019", says Stefan Larsson, CEO and founder of BIMobject.
For more information, please contact: 
Louise Otto - Press contact
Tel: +46 40 - 685 29 00 
E-mail: press@bimobject.com
About BIMobject®
BIMobject® Corporation, acknowledged by investors with a Global Red Herring 100 award, and a public company on Nasdaq Stockholm First North: ticker BIM. BIMobject® is a game changer for the construction industry worldwide with its cloud based digital content management system for BIM objects. 
BIMobject as a disruptive technology corporation is at the forefront of the digitalisation of building products and materials, enabling the information to be turned into know-how earlier in the BIM processes. The BIMobject Cloud is a digital platform, where BIM professionals can reach and download BIM files from brands, from both Europe and US.  This will enable industrialisation of the construction industry and also have a huge impact on design, product selection, constructability, waste, energy, cost, quality and logistics.
Our unique solutions for Building Product Manufacturers provide development, hosting, maintenance, syndication and publication of the digital replicas of the manufacturers' products - BIM objects. The marketing and pre-sales services associated with the BIMobject Cloud are channelled and integrated, through Apps, into CAD/BIM applications to create a business-to-business communication across the globe.
Manufacturers use BIMobject® to promote and deliver their products directly into BIM processes enabling their products to be selected and generate a real improvement in sales.
Certified Adviser: Sedermera Fondkommission
This is an English version of an original Swedish press release communicated by BIMobject AB. In case of interpretation issues or possible differences between the different versions, the Swedish version shall apply.
---
This announcement is distributed by Nasdaq Corporate Solutions on behalf of Nasdaq Corporate Solutions clients.
The issuer of this announcement warrants that they are solely responsible for the content, accuracy and originality of the information contained therein.
Source: BIMobject AB via Globenewswire