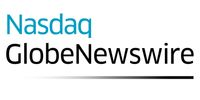 Brookfield Asset Management Notice of 2017 Q3 Results Conference Call and Webcast
Date:    Thursday, November 9, 2017
Time:   11:00 a.m. (Eastern Time) 
BROOKFIELD, News, Oct. 23, 2017 (GLOBE NEWSWIRE) -- You are invited to participate in Brookfield Asset Management's 2017 Third Quarter Conference Call & Webcast on Thursday, November 9, 2017 at 11:00 a.m. (Eastern Time) to discuss with members of senior management our results and current business initiatives.
These results will be released on November 9th before 7:00 a.m. (Eastern Time) and will be available following the release on our website at www.brookfield.com "News - Press Releases." The Conference Call will also be Webcast live on our website, where it will be archived for future reference.
To participate in the Conference Call, please dial 1-800-319-4610 toll free in North America, or for overseas calls please dial 1-604-638-5340 at approximately 10:50 a.m. The Conference Call will also be Webcast live at http://services.choruscall.ca/links/bam20171109.html. For those unable to participate in the Conference Call, the telephone replay will be archived and available until midnight December 9th, 2017. To access this rebroadcast, please call 1-800-319-6413 or 1-604-638-9010 (password: 1744#).
Brookfield Asset Management
Brookfield Asset Management Inc. is a global alternative asset manager with over $250 billion in assets under management. The company has more than a 100-year history of owning and operating assets with a focus on property, renewable power, infrastructure and private equity. Brookfield offers a range of public and private investment products and services, and is co-listed on the New York, Toronto and Euronext stock exchanges under the symbol BAM, BAM.A and BAMA, respectively.
For more information, please visit our website at www.brookfield.com or contact:
---
This announcement is distributed by Nasdaq Corporate Solutions on behalf of Nasdaq Corporate Solutions clients.
The issuer of this announcement warrants that they are solely responsible for the content, accuracy and originality of the information contained therein.
Source: Brookfield Asset Management Inc via Globenewswire