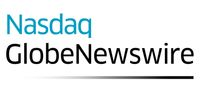 CloudCraze Joins the Pledge 1% Movement, Makes Commitment to Philanthropic Leadership
CloudCraze will leverage profit and employee time to improve communities around the world
LONDON, Nov. 21, 2017 (GLOBE NEWSWIRE) -- CloudCraze, the enterprise B2B commerce platform built natively on Salesforce, has joined Pledge 1%, a corporate philanthropy movement dedicated to making the community a key stakeholder in every business. Spearheaded by Atlassian, Rally, Salesforce and Tides, Pledge 1% empowers companies to donate 1% of product, 1% of equity, 1% of profit or 1% of employee time to improve communities around the world.
CloudCraze is joining an impressive network of entrepreneurs and companies across the globe that have committed to philanthropic efforts through the Pledge 1% movement. By pledging 1% of its profit and employee time, CloudCraze is demonstrating a commitment to philanthropic leadership.
"We are incredibly excited that CloudCraze has taken the pledge," said Amy Lesnick, chief executive of Pledge 1%. "CloudCraze can play a pivotal role in building this movement and promoting a new normal in which all companies-big and small-integrate giving back as a core value in their businesses."
Over the past year, CloudCraze has donated over 200 volunteer hours and tens-of-thousands of dollars to charitable causes such as Ronald McDonald House and American Cancer Society. This #GivingTuesday, November 28, 2017, CloudCraze will host a global coat drive out of its US headquarters in Chicago and EMEA headquarters in London to benefit people in need this winter season. 
"The entire CloudCraze family is elated to be a part of Pledge 1%," says Chris Dalton, CEO of CloudCraze. "The impact that our pledge will have on communities is incredibly rewarding and embodies the values and culture that we hold across the CloudCraze organization. Whether it's time or money, we're excited to be able to give back and be a part of a community of organizations who are devoted to the same commitment."
"Salesforce is dedicated to changing the way companies think about corporate philanthropy," said Suzanne DiBianca, EVP of corporate relations and chief philanthropy officer, Salesforce. "Today, we're excited that CloudCraze is joining us in giving their resources back to the community. This is another great example of the power that business has to create change in our communities."
For more information about CloudCraze's unique company culture, visit https://cloudcraze.com/about/careers/culture.
About CloudCraze
CloudCraze delivers robust B2B commerce native on Salesforce. It allows businesses to generate online revenue fast and easily scale for growth. Its Customer-First Commerce model puts the customer at the core, informing every interaction with data across commerce, sales, marketing, service and more. With the trusted Salesforce infrastructure and core capabilities, CloudCraze provides infinite flexibility to extend functionality, add products and channels, and conduct billions of dollars in transactions anywhere. CloudCraze powers Customer-First Commerce for industry leaders such as AB InBev, Coca-Cola, Ecolab, GE, Hallmark, Kaplan, Kellogg's Land O'Lakes, L'Oreal, Symantec, and Tyco.
CloudCraze is funded by Insight Venture Partners and Salesforce Ventures. CloudCraze is recognized as a Visionary in the Gartner Magic Quadrant for Digital Commerce 2017, and a Strong Performer in The Forrester Wave: B2B Commerce Suites, Q1 2017 and The Forrester Wave: B2B Commerce Suites for Midsize Organizations, Q3 2017. CloudCraze is a Salesforce Platinum ISV Partner.
About Pledge 1%
Pledge 1% is an effort spearheaded by Atlassian, Rally, Salesforce and Tides to accelerate their shared vision around integrating philanthropy into businesses around the world. Pledge 1% encourages and challenges individuals and companies to pledge 1% of equity, product and employee time for their communities, because pledging a small portion of future success can have a huge impact on tomorrow. Pledge 1% offers companies turnkey tools and best practices, making it accessible for any company to incorporate philanthropy into their business model. To learn more or to take the pledge, please visit www.pledge1percent.org.
Media Contacts
Sarah Traxler
Senior Director, Marketing
sarah.traxler@cloudcraze.com
Rachel Gulden
Walker Sands
rachel.gulden@walkersands.com
312-267-0530
---
This announcement is distributed by Nasdaq Corporate Solutions on behalf of Nasdaq Corporate Solutions clients.
The issuer of this announcement warrants that they are solely responsible for the content, accuracy and originality of the information contained therein.
Source: CloudCraze via Globenewswire