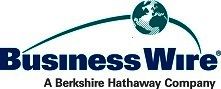 Efter en PC-lansering 2017 som slog alla rekord får nu PC-världen tillgång till Destiny 2 utan kostnad
Sedan lanseringen 2017 har Destiny 2 lockat stora skaror av hängivna fans och har uppskattats av miljontals spelare världen över. Nu kommer fangruppen att utökas, då nya Guardians utan kostnad kan ansluta sig till Destiny 2 och dess värld i november. För att fira ett helt år på PC meddelar Bungie och Activision, i samarbete med Blizzard Entertainment, att från den 2 november till den 18 november kommer alla på Blizzards spelplattform Battle.net som inte redan har köpt Destiny 2 - eller nya medlemmar som ansluter sig till Battle.net - kunna ladda ner spelet som en kostnadsfri gåva.
Destiny 2 kommer att vara tillgängligt på Battle.net-appen utan kostnad under drygt två veckor i november och spelare kan ladda ner spelet när de har gjort anspråk på gåvan*. Nya Battle.net-konton som har skapats efter kl. 20:00 CET den 2 november 2018 kommer att behöva aktivera Blizzard SMS Protect innan de gör anspråk på sin spellicens. Destiny 2 kan hämtas på https://account.blizzard.com/gifts/.
För att fira den första årsdagen på Battle.net kommer nuvarande spelare av Destiny 2 på PC att få ett exklusivt emblem som blir tillgängligt i december, och som inte finns att få någon annanstans. Nya Guardians kommer dessutom att få möjligheten att prova Destiny 2: Forsakens nya spelläge "Gambit" från den 9 till och med den 11 november 2018, under "Gambit Free Weekend". Gambit är ett 4v4 hybridspelläge och ingår i Destiny 2: Forsaken. Mer information finns på http://www.DestinyTheGame.com/Battlenet/.
"Vi vet att Destiny-spelare som vill spela på PC förväntar sig en fantastisk upplevelse, vare sig de spelar själva eller tillsammans med sina vänner - så vår främsta utmaning var att ta hänsyn till PC-spelarnas hårda krav och samtidigt förena PC-communityt hos Battle.net och Bungie," säger Steve Cotton, Game Director för Destiny 2: Forsaken på Bungie. Han lägger till att "Med den här gåvan ser vi fram emot nya Guardians i vårt universum".
Spelserien Destiny, som har kommit att definiera en hel genre, har hyllats över hela världen sedan det släpptes 2014, följt av rekordlanseringen 2017 av Destiny 2 för PC, den största PC-lanseringen i Activision Publishings historia sett till antal enheter. Destiny är utvecklat av Bungie och Destiny 2 gjordes tillgängligt för PC i samarbete med Vicarious Visions. Det erbjuder en gedigen PC-erfarenhet med PC-specifika funktioner så som: 4K-upplösning, obegränsad bildhastighet, fullt stöd för mus och tangentbord med skräddarsydda tangentinställningar, text-chatt, justerbart synfält, detaljerade grafikinställningar, möjlighet att använda både 21:9 datorskärm och tredubbla monitorer, samt HDR. I historien om Destiny 2 har den sista staden på jorden fallit i spillror och kvar finns bara ruiner. Spelare måste lära sig nya färdigheter och bemästra nya vapen för att återförena stadens styrkor, hålla ihop och slå tillbaka för att vinna tillbaka sitt hem.
Destiny 2 för PC kan spelas på Windows 7, Windows 8 och Windows 10. Lägsta systemkrav för PC-spelet är Intel Core i3-3250, Intel Pentium G4560 eller AMD FX-4350 tillsammans med en GeForce GTX 660 2 GB, GTX 1050 2 GB eller Radeon HD 7850. Dessutom behövs 6 GB RAM-minne och 104 GB hårddiskutrymme samt internet-förbindelse.
För mer information, besök www.DestinyTheGame.com och följ Destinys officiella sociala kanaler på Facebook och @DestinyTheGame på Instagram och Twitter. Spelarna kan kommunicera direkt med utvecklarna via www.Bungie.net, Facebook, @Bungie på Twitter, Instagram och www.Twitch.tv/Bungie på Twitch.
Om Bungie
Bungie är en oberoende medarbetarägd spelutvecklingsstudio som skapar hoppfulla världar som inspirerar passionerade spelare, och skapar vänner för livet. Denna målsättning har under mer än 25 år lett till skapandet av några av branschens mest omtyckta spel, inklusive Marathon, Myth, Halo, och Destiny. Idag fokuserar Bungie på att utveckla nästa högst efterlängtade utgåva i Destinys universum och i nya kommande världar.
Om Blizzard Entertainment, Inc.
Mest kända för sina storsäljande spel World of Warcraft ®, Hearthstone ®, Overwatch ®, Warcraft ®, StarCraft ®, Diablo ® och Heroes of the Storm ®, Blizzard Entertainment, Inc. (www.blizzard.com) är en del av Activision Blizzard (NASDAQ: ATVI), en av de främsta utvecklarna och utgivarna av mjukvara för nöjesändamål, och kända för att skapa några av branschens mest hyllade spel. Blizzard Entertainments meriter inkluderar tjugotvå #1 spel och flera pris för "Game of the Year". Företagets online-speltjänst, Blizzard Battle.net®, är en av världens största med miljoner aktiva spelare.
Om Activision
Med huvudkontor i Santa Monica, Kalifornien, är Activision en ledande global producent och utgivare av interaktiv underhållning. Activision har verksamhet över hela världen och är en del av Activision Blizzard (NASDAQ: ATVI), ett S&P 500-företag. Mer information om Activision och dess produkter kan hittas på företagets hemsida, www.activision.com eller genom att följa @Activision.
Förbehåll gällande framåtsyftande uttalanden: Information i detta pressmeddelande som innefattar Activision Publishings förväntningar, planer, avsikter eller strategier för framtiden, inklusive uttalanden om tillgänglighet, datum och funktionalitet för den kostnadsfria gåvan av Destiny 2, exklusive emblem och "Gambit Free Weekend", är inte fakta utan framåtsyftande uttalanden som innebär ett antal risker och osäkra faktorer. Faktorer som skulle kunna medföra att Activision Publishings faktiska framtida resultat avviker avsevärt från de som uttryckts i de framåtsyftande uttalanden som gjorts i detta meddelande, inkluderar oförutsägbara produktförseningar och andra faktorer som identifierats i avsnittet om riskfaktorer i Activision Blizzards senaste årsrapport på blankett 10-K och eventuella följande kvartalsrapporter på blankett 10-Q. De framåtsyftande uttalandena i det här meddelandet baseras på information som finns tillgänglig för Activision Publishing och Activision Blizzard vid datumet för det här meddelandet och varken Activision Publishing eller Activision Blizzard har något ansvar för att uppdatera sådana framåtsyftande uttalanden. Framåtsyftande uttalanden som anses vara sanna då de görs kan i efterhand visa sig vara felaktiga. Dessa uttalanden utgör inga garantier för Activision Publishings eller Activision Blizzards framtida resultat och är föremål för risker samt osäkra och okända faktorer som delvis är utanför deras kontroll och som kan medföra att faktiska resultat skiljer sig avsevärt från aktuella förväntningar.
*erbjudandet kanske inte är tillgängligt i alla regioner
Detta meddelandes ursprungliga källspråkstext är den officiella versionen. Översättningar tillhandahålls endast som ett stöd och skall jämföras med källspråkstexten, vilken är den enda versionen av texten som har rättslig verkan.
Se källversionen på businesswire.com: https://www.businesswire.com/news/home/20181107006048/sv/
Contact information
Activision
Genevieve Waldman
+1-425-440-6854
gwaldman@activision.com