Film i Väst international press conference in Cannes
New co-productions with Lukas Moodysson, Isabella Eklöf, Ernst De Geer and Sarah Gyllenstierna. The latest news from Golden Palm nominee Ruben Östlund. That was just some of the news from Film i Väst's traditional international press conference at the Festival de Cannes 2022.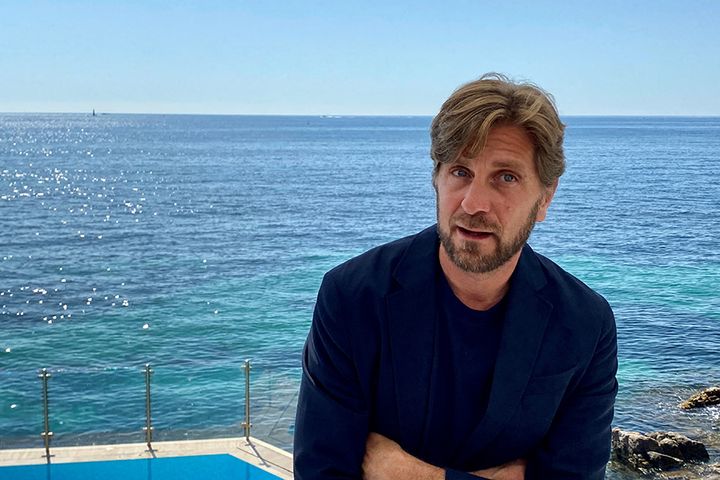 Film i Väst, Scandinavias leading co-producer celebrates 30 years in 2022 and the festival will be historic:
- Film i Väst has contributed with co-productions at the Festival de Cannes since 2000. But never before have we had four co-productions in official competition, competing for Palme d'Or. We are of course extremely proud of it, and also grateful for our long-term collaboration with directors and producers. We also want to highlight the film industry in our region, Västra Götaland. High competence, strong companies and skilled film workers have made it possible to shoot or post-produce Swedish and international films and drama series on a high international level - says Kristina Börjeson, Head of Production at Film i Väst.
During the press conference four new co-productions were introduced:
The Hypnosis by Ernst De Geer
The two actors Asta Kamma August and Herbert Nordrum introduced the feature film The Hypnosis, directed by Ernst De Geer and written by him and Mads Stegger (Beforeigners, Nach). It is his first feature film. Ernst has previously written and directed episodes of the TV series Nach. The Hypnosis was shot in Göteborg and was produced by Mimmi Spång, through Garagefilm International, in co-production with Film i Väst, Mer Film and Totem Atelier in co-operation with SVT and Nordisk Film and TV-fund with support from Swedish Film Institute, Moving Sweden and Norwegian Film Institute and in co-operation with NRK and YLE. Nordic distribution Scandinavian Film Distribution, sales agent Totem Films.
Synopsis: Vera and André are going to pitch their startup business at a prestigious competition. Right before, Vera tries hypnotherapy to quit smoking, with an unexpected side effect: she loses all social inhibitions. André has a hard time dealing with this.

Hunters on a White Field by Sarah Gyllenstierna
Writer and Director Sarah Gyllenstierna introduced her suspenseful drama Hunters on a White Field. It is based on a novel by Mats Wägeus. The film is her feature film debut. In the leading roles are Magnus Krepper (Margarete – Queen of the North, Queen of Hearts), Ardalan Esmaili (The Rain, The Charmer) and Jens Hultén (Skyfall, Mission Impossible – Rogue Nation).
In this suspense drama, three men - Alex, Greger and Henrik - spend an extended weekend in a remote cabin, intending to hunt deep in the Swedish woods. Their plan is to go duck hunting on a lake and stalk deer in the woods. An initial spell of hunting success sharpens their instincts and stirs a sense of rivalry. However, one day all animals vanish without a trace and the forest turns eerily quiet. Yet the men are determined to continue the hunt.
Hunters on a White Field is produced by Maria L Guerpillon and Charlotte Most, through MostAlice Film AB in co-production with Film i Väst, SVT and with support from Swedish Film Institute, Moving Sweden. It will be shot in the woods outside Trollhättan in west Sweden, and have its cinema release in 2023.

Kalak by Isabella Eklöf
Danish director and scriptwriter Isabella Eklöf introduced her upcoming feature film Kalak. The film is about Jan, a family man and nurse, who is on the run from himself after being sexually abused by his father as a teenager. Working in Greenland, he yearns to be a part of the collectivist culture and basically tries to fuck his way inside. Based on a true story. Film adaptation of the autobiographic, award-winning novel debut by author Kim Leine set in Greenland.
Scriptwriters: Isabella Eklöf, Kim Leine & Sissel Dalsgaardh Thomsen. Produced by Maria Møller Kjeldgaard, Manna Film in collaboration with Momento Film (David Herdies) and Film i Väst.
Together 99 by Lukas Moodysson
Director and scriptwriter Lukas Moodysson and actor Gustaf Hammarsten introduced the new feature film Together 99.
Film i Väst will co-produce the internationally acclaimed director Lukas Moodysson's and Memfis Film's new feature film Together 99. The first feature film Together became a huge success with audiences and critics in Sweden, as well as the rest of the world. The new film takes place in 1999, 24 years after the first film. Principal photography for Together 99 will take place in the western part of Sweden in August-September.
The film is produced by Memfis Film in co-production with SF Studios and Film i Väst. SF Studios will distribute the film in the Nordics and Reinvent handles international sales. Together 99 is expected to premiere in Swedish cinemas in 2023 followed by an international release.
Together 99 tells the story of a group of very different individuals, who in 1975 lived in a commune called "Together". Now it is 1999, 24 years later, and the collective has turned into the world's smallest commune. The commune consists of only two people - Göran and Klasse. Feeling a bit lonely, the idea occurs of a reunion with their old friends…
"Together 99 will be the world's saddest comedy. It's about getting old, looking back, regretting everything you have done, or regretting nothing, lying awake at night missing someone you have not met in twenty years, longing back, looking forward. And about the collective - it has shrunk drastically, there are not many left. Almost everyone has gone their separate ways. What has become of them? Has it gone well or badly? Who has become famous and who has ended up in a madhouse? Are the dreams from the seven-ties alive or are they dead? Does Göran still eat porridge?", says Lukas Moodysson, director.
The film is written and directed by award-winning director Lukas Moodysson, who has made iconic films as Show Me Love (1998), Together (2000), Lilya 4-ever (2002), the international film Mammoth (2009) and We Are the Best! (2013). All co-produced with Film i Väst. Recently Moodysson has directed the series Gösta (2019) for HBO.
Gustaf Hammarsten (Thunder in my Heart, Brüno, Together) returns in the role as Göran, the sweet-hearted, conflict-avoiding character that the commune used to center around, and Shanti Roney (Applause, Nymphomaniac: Vol 2, Breaking Out) plays his friend Klasse. The other cast will be announced in August as the production starts.
"The film will be funny, dark and warm-hearted, classic Moodysson. It´s a great pleasure to continue the story about Together", says Lars Jönsson, producer at Memfis Film.
The film is produced by Memfis Film, with producers Lars Jönsson (Show Me Love, Lilya 4-ever, Together, Gösta) and Anna Carlsten (Day by Day, The Dark Heart, Anxious People), that has produced many successful and award-winning films. The previous film Together was praised by audiences and critics both in Sweden and internationally and has sold approximately 2,500,000 cinema tickets worldwide.
Together 99 is a co-production between Memfis Film, SF Studios and Film i Väst, with support from the Swedish Film Institute and Nordisk Film & TV Fond. SF Studios also distributes the film in the Nordics and REinvent handles international sales. The film is expected to premiere in Swedish cinemas in September 2023, followed by an international release.
And more…
Previous Golden Palm winner and Golden Palm nominated Ruben Östlund and actors Henrik Dorsin and Carolina Gynning, spoke to the journalists about the latest news about Triangle of Sadness.
Norwegian director Kristoffer Borgli and actress Kristine Kujath Thorp presented Un Certain Regard-nominated Sick of Myself.
Greetings came from Denmark and director Thomas Vinterberg, who spoke about upcoming drama series Families Like Ours. Producer Sisse Graum Jørgensen told media about the preparations for principal shootings in Denmark and west Sweden.
The Film i Väst Analysis report Creative Overload by Wendy Mitchell is launched during the festival. It is the third report after Tomas Eskilsson's Public Film Funding at a Crossroads and Michael Gubbins' Streaming Giants and Public Film Funding. More on: www.analysis.filmivast.se
Film i Väst CEO Mikael Fellenius presented a large-scale investment in Virtual Production in Studio Fares in Trollhättan – the first in the Nordic Region. The project is made in collaboration with Igelkott Studios, who equipped a start of the art projection technology. The investment will open up new markets for existing and new production companies and streaming services. It will also contribute to sustainable film production in Region Västra Götaland.
Fact: Film i Väst co-productions in Cannes 2022:
Official Competition, Palme d'Or:
- Triangle of Sadness by Ruben Östlund
- Boy From Heaven by Tarik Saleh
- Holy Spider by Ali Abbasi
- R.M.N. by Cristian Mungiu
Un Certain Regard:
- Sick of Myself by Kristoffer Borgli
- Godland by Hlynur Pálmason
About Film i Väst:
Film i Väst is Scandinavia's leading film fund and has co-produced more than 1.300 films and drama series since 1992. Thanks to great co-operation with Swedish and international producers over 100 films have been screened in Cannes, Berlin, Venice, Toronto and Sundance. Our co-productions have received twelve Oscar nominations since 2011 and eleven Palme d'Or nominations including Ruben Östlund's winner The Square (2017). Thomas Vinterberg won an Oscar in 2021 for Another Round, and Joachim Trier's The Worst Person in the World was double nominated for Oscars in 2022. Film i Väst is a part of Region Västra Götaland. www.filmivast.se/com
About Film i Väst - Your Scandinavian Partner in Co-Productions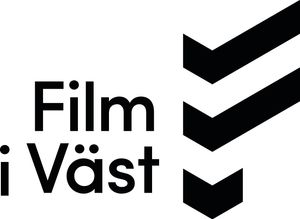 Film i Väst - Your Scandinavian Partner in Co-Productions
Åkersjövägen 4
46153 Trollhättan
0708-643736
http://www.filmivast.com
Film i Väst is Scandinavia's leading film fund and has co-produced more than 1.300 films and drama series since 1992. Thanks to great co-operation with Swedish and international producers over 100 films have been screened in Cannes, Berlin, Venice, Toronto and Sundance. Our co-productions have received twelve Oscar nominations since 2011 and eleven Palme d'Or nominations including Ruben Östlund's winner The Square (2017). Thomas Vinterberg won an Oscar in 2021 for Another Round, and Joachim Trier's The Worst Person in the World was double nominated for Oscars in 2022. Film i Väst is a part of Region Västra Götaland. www.filmivast.se/com