The Bergman Festival changes its format
The Bergman Festival, the international theatre festival at the Royal Dramatic Theatre (Dramaten) in Stockholm, Sweden will offer the audience guest performances spread out over the coming season.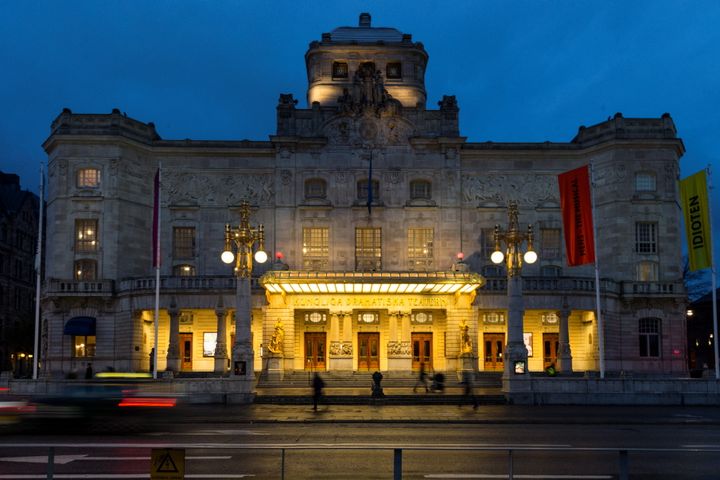 – International discussions with artists are essential to the development of theatre as an art form. Discussions and exchanges are more important than ever after this challenging time of isolation and distancing between people, countries and cultures, says Mattias Andersson, theatre manager and artistic director at Dramaten.

Originally conceived as a festival offering a meeting place for international theatre, Dramaten is instead offering its audiences guest performances spread out over the 2022/23 season. These performances will be presented on April 20 together with the autumn repertoire at Dramaten.
The fifth Bergman Festival, scheduled for September 2020, was postponed due to the pandemic. Instead, a digital conversation about the future of dramatic arts was held with the directors Ahmed El Attar, Elli Papakonstantinou, János Szász and theatre manager and artistic director at Dramaten Mattias Andersson. Watch Konst och kris (Art and Crisis) on Dramaten Play. In April 2021, the South African universal artist William Kentridge visited Dramaten with a performance of the musical work SIBYL, and in December 2021 Teatr Powszechny from Poland did a guest performance of Mein Kampf. Both productions were under the umbrella of the Bergman Festival.
About the Bergman Festival
The death of Ingmar Bergman in 2007 inspired the idea of creating an international theatre festival in his memory. At the initiative of Staffan Valdemar Holm, then Head of the Royal Dramatic Theatre, the first Bergman Festival took place in spring 2009. It was followed by second festival in spring 2012 and a third, larger Festival in August - September 2016. 2018, the year Ingmar Bergman would turn 100 years old, a large festival was held with many premieres and guest performances. Crown Princess Victoria was the protector of the Festival.