The world's foremost scientists in Alzheimer's and Parkinson's research gather in Gothenburg
Research into Alzheimer's and Parkinson's diseases is making great strides and soon there will be methods for both early detection and treatment. From Tuesday 28th March, nearly 4,000 scientists from all over the world will gather in Gothenburg to share the latest research findings on neurodegenerative diseases.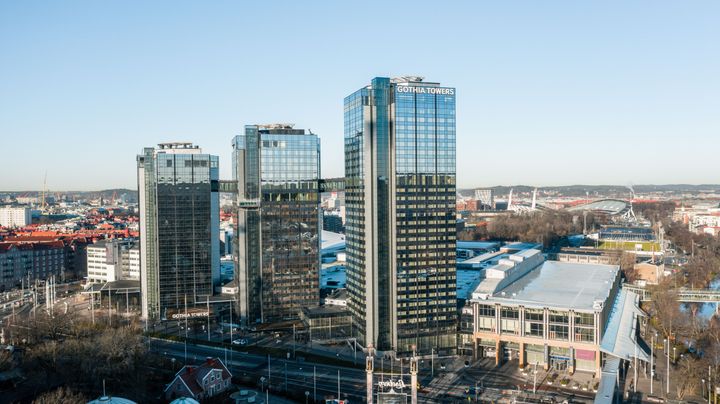 - This year's meeting will be of great significance and it is a big deal that it is happening here in Gothenburg. All the leading scientists in the field will be present. Some of them will likely be candidates for the Nobel Prize, says Henrik Zetterberg, professor of neurochemistry at University of Gothenburg.
The AD/PD International Conference on Alzheimer's and Parkinson's Diseases and related neurological disorders will be opened by Her Majesty Queen Silvia, herself a strong advocate for dementia research.
The prestigious congress is coming to Sweden and Gothenburg thanks to the world-leading research conducted by the large research group led by Kaj Blennow and Henrik Zetterberg, both professors at the University of Gothenburg and chief physicians at Sahlgrenska University Hospital. They are developing biomarkers for Alzheimer's and other neurodegenerative diseases.
- It is an exciting time right now. A new drug for Alzheimer's has just been approved in the US and is currently being evaluated by the European Medicines Agency. This type of drug will be most effective early in the disease process. It is a good thing therefore, that we have developed biomarkers that can detect the disease early and allow treatment many years before dementia has set in from Alzheimer's disease, says Henrik Zetterberg.
Detection can be done with a simple blood test, which is a method that the scientists at Sahlgrenska have been involved in developing. Early detection and treatment will mean a huge improvement for society at large, and above all for the patient.
- Large and important medical congresses like AD/PD are significant for Gothenburg. They increase knowledge and competence in healthcare and make recruiting international talent to academia and research-intensive companies in our region easier, says Peter Grönberg, CEO of Göteborg & Co.
In total, around 130,000–150,000 people in Sweden suffer from some form of dementia, with Alzheimer's being the most common. As a passionate advocate for humanitarian causes, Her Majesty The Queen has been a steadfast supporter of research and initiatives aimed at improving the lives of those affected by neurological disorders. In 1996 she founded Silviahemmet, a non-profit foundation with the mission to spread knowledge about cognitive illnesses through various educational initiatives.
AD/PD runs from 28th March to 1st April at the Swedish Exhibition & Congress Centre in Gothenburg, Sweden.
About Göteborg & Co AB

Göteborg & Co AB
Box 29
401 20 Göteborg
+46 (0)31-368 40 00
http://goteborgco.se
Göteborg & Co is the official destination management organisation of the City of Gothenburg and the metropolitan area. We act as a non-commercial and neutral party in the development of Gothenburg in tourism, events and meetings.