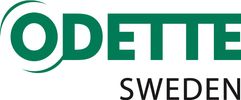 Newsletter October 2020
Dear friends and colleagues!I hope you are all safe and healthy!

We're still in the middle of the Covid-19 crisis and even though life in some respects seems to be slowly returning to normal, there's still a big uncertainty in other areas. We had plans to meet for an Odette International TC (TG) meeting in London on September 17-18 but due to uncertainty on safety and quarantine regulations, also this meeting had to be digitalized. However, good meeting with interesting topics and many steps forward for current and coming projects. Brief report to be found below. In Odette Sweden, we also continue to work from mainly from home and most meetings and activities are digital until we know it's safe to meet. However, I believe we are getting better and more efficient in digital meetings and generally, we are not losing pace in projects. Activities that requires F2F are however postponed until we know better!
On September 21st, we kicked off the Blockchain project however, since we have an objective to review other new technologies than Blockchain, we renamed the project to E A S T – Evolving the Automotive Supply chain with new Technologies. The participants in the project are many and we will focus on two areas; EV battery lifelong traceability (also with references to other materials) and more generally, a gap analysis of weak areas in logistics, transport and customs. It is still possible to join the project, but then please contact me immediately. Jörgen Ljunggren from Altiro Consulting will lead the practical work in the project.
BREAKING! Volvo Cars has now have taken a decision for migrating from MMOG/LE and V4.1 (Excel) to the MMOG.np and V5 (more information on the supplier website). We will coordinate trainings (possibly digital or hybrid) for both OEM and suppliers during Q4 and we are also planning for a regular and a more advanced training. Partner in MMOG trainings is Meridion. Updates will be posted separately to everyone in the distribution list of Odette Sweden and on Odette.se!
All current F2F activities in Odette International are also either postponed or transformed to digital meetings indefinitely and until we are sure it's safe to travel and meet. All projects and other activities are however proceeding but via digital means.
Please also note that the Odette Conference has been moved until May 27-28, 2021 and I will inform you all when registration is re-opened. Hope to see you in Prague then!
Stay safe, take good care of yourself and each other and hope to meet soon!Best regards
Michael Bogren
To read the full newsletter, please see attached file in the right column.
About Odette Sweden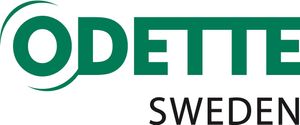 Odette Sweden
Storgatan 19
100 41 Stockholm
08-700 41 00
https://www.odette.se/
Odette Sweden är ett medlemsfinansierat samarbetsorgan med de svenska fordonstillverkarna som viktigaste intressenter. Verksamheten drivs inom Odette Sweden AB, ett av BIL Sweden helägt bolag. Odette Sweden arbetar med att, genom internationellt samarbete, få fram gemensamma standarder för fordonstillverkarna och dess leverantörer inom följande områden: 

- e-Business 
- Automatisk Identifiering 
- Logistikutveckling 
- Produktdatakommunikation