Automatic 100 % climate compensation for all booked flights as from 1st of April 2019 – at no extra charge
Breaking news from the Swedish regional airline Braathens Regional Airlines Automatic 100 % climate compensation for all booked flights as from 1st of April 2019 – at no extra charge Only a year ago, the Swedish regional airline, Braathens Regional Airlines, launched the opportunity for every traveler to choose fossil-free biofuel when booking their tickets. Braathens Regional Airlines now takes the next step: To climate compensate all emissions from their flights, without any additional cost or effort for the traveler.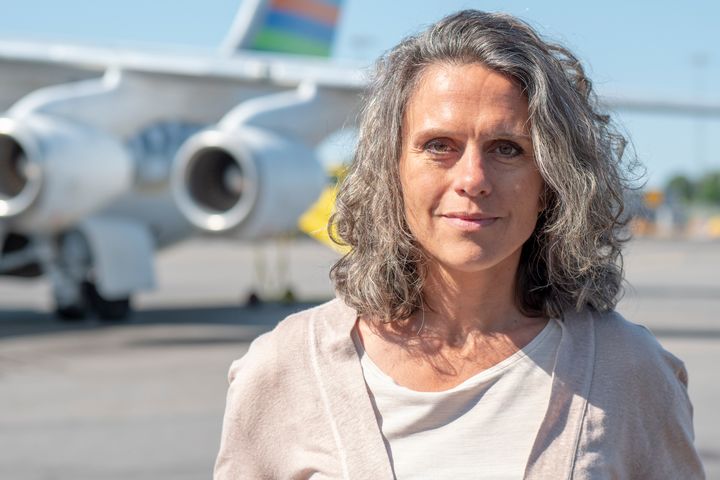 Braathens Regional Airlines will be the first and only commercial airline in the world to fully and automatically climate compensate for all carbon dioxide emissions generated by the company.
The compensation will be included in the ticket fares. The only thing you have to do is to book your ticket with Braathens Regional Airlines. No extra charges will apply - No extra "click" is required!
Braahtens Regional Airline is the only airline to include full climate compensation in the ticket fare for every customer. Other airlines either provide this for a selected group of customers, or the customer has to pay for climate compensation through a third party.
- We make it simple since all air travel with us will be carbon dioxide-compensated " says Anna Soltorp, Sustainability Manager for Braathens Regional Airlines.
The carbon dioxide compensation for all flights will be made via a Gold Standard-certified project that binds carbon dioxide from the atmosphere.
"The agreement with the supplier of our climate compensation is finalised. It will be signed during next week, therefore we will come back with more information about the supplier and the gold standard certified project shortly", says Anna Soltorp.
The compensation supplier has many years of experience and the project is controlled by an independent organization. The compensation supplier assists a number of global companies with climate compensation. Braathens Regional Airlines has chosen a Gold Standard-certified project to make sure that the compensation desired is also achieved.
- We see this as our next natural step in our work to reduce our climate impact and we are extremely pleased that we managed to create the opportunity to compensate for all emissions we generate, concludes Anna Soltorp.
Contacts
Anna SoltorpHållbarhetschef, Political- & Industrial Affairs
Klimat, miljö CSR och hållbarhet. Koordinering av politiska aktiviteter och branschfrågor
070-819 67 10
anna.soltorp@flygbra.se
About Flygbolaget BRA

Flygbolaget BRA
Gårdsfogdevägen 16
16126 Bromma
https://www.flygbra.se/
BRA står för Braathens Regional Airlines BRA flyger till flest orter i Sverige och med cirka 2,2 miljoner årliga passagerare, främst affärsresenärer, har BRA en marknadsandel av svenskt inrikesflyg om cirka 30 %.
BRA klimatkompenserar som enda kommersiella flygbolag i världen för alla sina utsläpp utan extra kostnad för resenärerna. BRA erbjuder sedan 2018 alla att välja fossilfritt biobränsle vid bokning av flygresan och redan år 2009 miljöcertifierades bolaget som världens första passagerarflygbolag.
2016 lanserades varumärket BRA efter sammanslagning av flera regionala flygbolag i samma svenska koncern. Bolagets flyg-DNA sträcker sig samtidigt tillbaka till 1940-talets Braathens S.A.F.E.
BRA ägs av svenska investmentbolaget Braganza, helägt av Per G. Braathen.
BRA flyger till Stockholm Bromma, Göteborg, Malmö, Umeå, Visby, Kalmar, Ronneby, Sundsvall, Helsingborg/Ängelholm, Östersund, Växjö, Trollhättan, Halmstad, Kristianstad, Norrköping, Sälen, Helsingfors, Berlin, Lyon.