EXINI Agreement with FUJIFILM Toyama Chemical Co. in Japan
As of June 18, 2019, EXINI, a wholly owned subsidiary of Progenics Pharmaceuticals Inc. has entered into a licence and transfer agreement with FUJIFILM Toyama Chemical Co, Ltd. (FFTC) for the rights to Automated Bone Scan Index (aBSI) product in Japan for use under the name BONENAVI.
aBSI has become an integral component of prostate cancer practice patterns in Japan, and we are delighted to continue our relationship with FFTC, a leading Japanese pharmaceutical and diagnostic company, to offer this optimized and quick response technology solution to support physician treatment decisions for prostate cancer patients.
The automated Bone Scan Index (aBSI) technology, developed by EXINI Diagnostics AB, gives a fully quantitative assessment of bone scans that incorporates inferred masses of all lesions. The computed index reflects the proportion of the total skeleton mass that is observed to have tumor involvement1. In a prospectively defined multi-institutional phase 3 study with 721 metastatic prostate cancer patients, aBSI was found to be an independent prognostic determinant of overall survival and the study supported using aBSI in the design and eligibility for clinical trials for systemic therapies for metastatic castration-resistant prostate cancer2.

As of 2017, aBSI is provided as a secure and compliant web application readily available from a web browser by logging in to, www.bonescanindex.com. In Europe, the device is CE-marked according to MDD 93/42 EEC, and is available for clinical use in Austria, Denmark, France, Germany, Ireland, Netherlands, Sweden, Switzerland, UK.
EXINI Diagnostics AB was established in 1999 to commercialize AI methods for automated analysis of diagnostic images developed by a research group at Lund University. As a certified medical device manufacturer, EXINI has developed automated analysis platforms for cardiac, brain and bone scans. The company has always been innovative, developing web-based systems in the early 2000s.
EXINIs most widely distributed platform is used to calculate the automated Bone Scan Index, which quantifies the bone tumor burden in patients with metastatic prostate cancer. This platform has been installed at about 1,000 hospitals worldwide. In 2015, EXINI was acquired by Progenics Pharmaceuticals Inc. for developing patient centric AI technologies for PSMA-targeted theranostic agents.
Images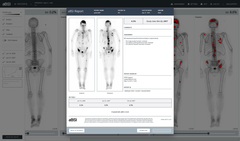 About Ideon Science Park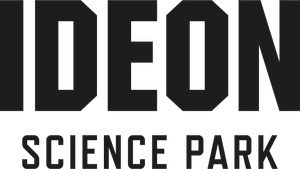 Ideon Science Park
Scheelevägen 17
22370 Lund
+46 46 286 85 00
https://ideon.se/
Ideon Science park har kommit att bli en plats där framstående innovationer skapas och spännande tillväxtbolag tar avstamp. Multinationella företag som Axis, Ericsson och Qlik härstammar från Ideon som grundades 1983 i samarbete med Lunds universitet. Flera av världens största innovationsbolag har utvecklingskontor eller samarbetsinvesteringar på området. På Ideon finns en unik mix av kompetenscentra, vilket är vår stora styrka i en värld där branscherna glider samman. Här finns också tillgång till laboratorier av högsta standard, vilket gör Ideon Science Park till en dynamisk tillväxt- och kunskapsmiljö för utvecklings- och forskningsbolag i världsklass. Ideon Science Park arbetar med fyra fokusområden; Future Transportation, Smart Cities, Connected Health och Smart Materials.