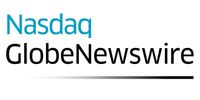 Karolinska Development's portfolio company Aprea Therapeutics presents continued positive results from a Phase Ib/II combination study with APR-246 at hematology congress
STOCKHOLM, June 17, 2018. Karolinska Development's portfolio company Aprea Therapeutics presents continued positive development for the candidate drug APR-246 in patients with TP53 Mutant Myelodysplastic Syndromes (MDS) at the 2018 European Hematology Association (EHA) Annual Meeting in Stockholm. The presentation at EHA follows the positive results presented at the 2018 American Association of Cancer Research (AACR) Annual Meeting in Chicago in April.
The results from the Phase Ib/II combination study with APR-246 and azacitidine show an overall response rate (ORR) of 100 per cent in 9 evaluable patients, with 8 patients achieving a complete response (CR) and 1 patient achieving a marrow complete response (mCR). Conclusive data on Median progression free survival (PFS) and overall survival (OS) have not yet been obtained in the study.
Adverse Events (AEs) during the APR-246 monotherapy lead-in phase were all grade 1 or grade 2. No dose limiting toxicities have been experienced to date and no exacerbation of the expected azacitidine-related safety profile has been observed.
"We are encouraged by the continued progress of the Phase Ib/II study with APR-246 and azacitidine, which is reflected in the positive results presented at the EHA Annual Meeting. We're looking forward to see the study proceeding and generating further results," says Viktor Drvota, CEO of Karolinska Development.
The study is sponsored by the Moffitt Cancer Center with financial support from the MDS Foundation and the Aplastic Anemia and MDS International Foundation as administrator for the Evans MDS Clinical Research Consortium.
For further information, please contact :
Viktor Drvota, CEO, Karolinska Development AB
Phone: +46 73 982 52 02, e-mail: viktor.drvota@karolinskadevelopment.com
TO THE EDITORS
About Karolinska Development AB
Karolinska Development AB (Nasdaq Stockholm: KDEV) is a Nordic life sciences investment company. The company focuses on identifying breakthrough medical innovations in the Nordic region that are developed by entrepreneurs and leadership teams. The Company invests in the creation and growth of companies that advance these assets into commercial products that are designed to make a difference to patients' lives while providing an attractive return on investment to shareholders.
Karolinska Development has access to world-class medical innovations at the Karolinska Institutet and other leading universities and research institutes in the Nordic region. The Company aims to build companies around scientists who are leaders in their fields, supported by experienced management teams and advisers, and co-funded by specialist international investors, to provide the greatest chance of success.
Karolinska Development has established a portfolio of ten companies targeting opportunities in innovative treatment for life-threatening or serious debilitating diseases.
The Company is led by an entrepreneurial team of investment professionals with a proven track record as company builders and with access to a strong global network.
For more information, please visit www.karolinskadevelopment.com
---
This announcement is distributed by Nasdaq Corporate Solutions on behalf of Nasdaq Corporate Solutions clients.
The issuer of this announcement warrants that they are solely responsible for the content, accuracy and originality of the information contained therein.
Source: Karolinska Development AB (publ) via Globenewswire