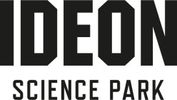 Swedish innovation system on export to Nigeria
Ideon Science Park in Lund, Sweden and the University of Nigeria Nsukka have signed an agreement where Ideon Science Park will provide guidance on how to set up innovation governance and science park management with the goal of establishing the first science park in Nigeria, The Lion Science Park, during 2018.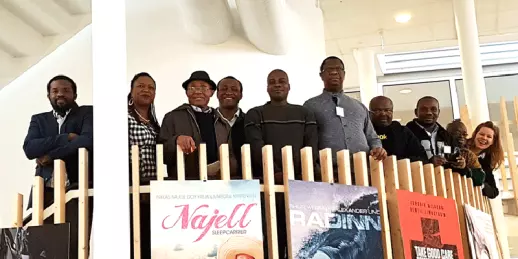 The University of Nigeria (UNN) is about to launch the first university-based science park in Nigeria and Ideon Science Park together with Lundavision AB and is providing mentorship in this regard. In December 2017, UNN and Ideon Science Park signed an agreement on an incubator and science park management project, which will be delivered during 2018.
It all started with a program at Lund University Commissioned Education (LUCE) in February 2017, with entrepreneurship training, innovation system setup and science park management as part of the program. During this visit, Professor Benjamin Ozumba, Vice-Chancellor of UNN, identified Sweden and Ideon Science Park as the main partner in creating an innovation system in Nigeria and setting up the first science park on UNN Campus, called the Lion Science Park.
"Many innovations that have changed the world have their roots in universities. In partnering with Ideon Science Park, the first science park in the whole of Scandinavia, the University of Nigeria is leading efforts in setting up the first ever university-based Science Park in any Nigerian university to fast-track innovation and entrepreneurship in Nigeria. The University is prepared to take advantage of this partnership to advance the frontiers of teaching, research, entrepreneurship, innovation ecosystem and science park development in Nigeria" says professor Benjamin Ozumba, Vice-Chancellor of the University of Nigeria, Nsukka.
At the end of November 2017, the fifth African Union - European Union summit was held in Côte d'Ivoire to strengthen the political and economic ties between the European and African continents. The agenda included mobility and migration as well as cooperation on governance, but the main theme was economic opportunities for youth. Prime Minister Stefan Löfven represented Sweden.
"Great to see the successful Swedish innovation system being brought to Africa to further unleash the potential of the continent. Both Nigeria and Sweden will benefit from this venture", says the Swedish Minister for Enterprise and Innovation Mikael Damberg.
"Ideon Science Park is well known internationally for our 34 year history of helping companies grow and the many innovations that have originated here", says Mia Rolf, CEO Ideon Science Park. "Over 1,000 companies have started their journey here, supported by the Swedish innovation system and the Ideon method. We are looking forward to this collaboration and to build a close relationship with such an interesting market as Nigeria." 
The Swedish serial entrepreneur and innovation author Jonas Michanek will work with the first CEO of Ideon, Sven-Thore Holm, Lundavision AB and LUCE in this joint project. The actual terms of the agreement have been negotiated with the help of Innovation system expert Sven-Thore Holm, who was successful in influencing the Swedish government to create a national innovation system in the early 1980s, one which is still valid today. Sven-Thore Holm travelled to Nigeria several times during 2017 and the mentoring partnership between UNN and Sven-Thore Holm has attracted great interest from the Nigerian government.
Mr Michanek will be the operating incubator manager at UNN in Nigeria on assignment from Ideon Science Park. Sven-Thore Holm will be visiting the University of Nigeria every three months for the next year to help with his expertise and advice in fast-tracking the setup of the Lion Science Park.
"The potential of the talent at UNN is huge", says Jonas Michanek. "This is one of the central hubs for the creation of the future for Nigeria."
For more information, please contact:
Professor Benjamin Ozumba, Vice-Chancellor of the University of Nigeria, Nsukka
Phone: +234 708 861 7000, email: benjamin.ozumba@unn.edu.ng
Mia Rolf, CEO, Ideon Science Park
Phone: +46 708 110 111, email: mia.rolf@ideon.se
Jonas Michanek, operating incubator manager, UNN
Phone: +46 734 340 030, email: jonas@newagency.se
Sven-Thore Holm, senior advisor, Lundavision AB
Phone: +46 708999 897 email: sven-thore.holm@lundavision.se
About University of Nigeria Nsukka
The University of Nigeria is setting up the first university-based Science Park in any Nigerian university to fast-track innovation and entrepreneurship in Nigeria. The University had, earlier in the year, established an Incubator (Roar Nigeria Hub) where young brains with great ideas will be mentored and nurtured and ideas with potential to serve a need would be helped to metamorphose into start-ups. In this effort, the University of Nigeria is partnering with the Ideon Science Park, Sweden with the hope of replicating their success story in Nigeria.
Links:
University of Nigeria: http://www.unn.edu.ng/
Ideon Science Park: https://www.ideon.se
Lund University Commissioned Education: https://www.lunduniversity.lu.se/international-admissions/professional-education
Ideon Science park har kommit att bli en plats där framstående innovationer skapas och spännande tillväxtbolag tar avstamp. Multinationella företag som Axis, Ericsson och Qlik har vuxit på Ideon som grundades 1983 i samarbete med Lunds universitet. Flera av världens största innovationsbolag har utvecklingskontor eller samarbetsinvesteringar på området. På Ideon finns en unik mix av kompetenscentra, vilket är vår stora styrka i en värld där branscherna glider samman. Här finns också tillgång till laboratorier av högsta standard, vilket gör Ideon Science Park till en dynamisk tillväxt- och kunskapsmiljö för utvecklings- och forskningsbolag i världsklass. Ideon Science Park arbetar med fyra fokusområden; Future Transportation, Smart Cities, Connected Health och Smart Materials.
Bilder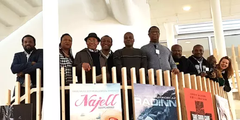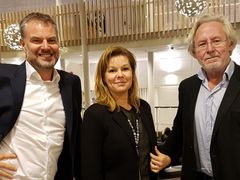 Om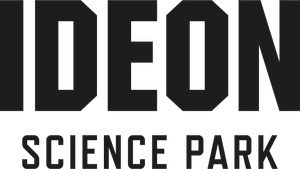 Ideon Science Park
Scheelevägen 17
22363 Lund
+46 46 286 85 00
https://ideon.se/
Ideon Science Park är en av de mest spännande platserna i Europa, där de smartaste personerna i världen träffas för att utveckla framtiden.
Ideon Science Park har en bred kompetens inom mobilitet, ICT, Life Science, cleantech, medtech, smarta material och automation. I en värld där branscher smälter samman är denna mångfald vår stora styrka. Ideon byggdes för 35 år sedan alldeles intill Lunds universitet för att sammanföra vetenskap och forskning med innovatörer och entreprenörer. 
Vi arbetar inom fyra fokusområden; Smarta städer, framtidens transporter, e-hälsa och smarta material.