The Royal Swedish Opera prepares for a new season and a much longed for reopening
Tickets to the 2021 autumn season will be released on 23 August. The months up until we can finally welcome the audience back, are hectic at the Royal Swedish Opera. The opening performance is scheduled for the beginning of September.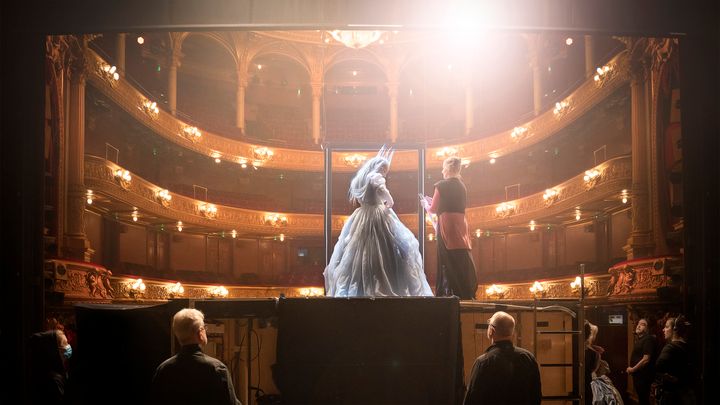 CEO and Artistic Director Opera Birgitta Svendén welcomes everyone and promises all visitors will be well looked after.
"Welcome back to experiencing the magic of opera and ballet live again!"
The autumn programme will be issued in the middle of August in conjunction with a press conference in the presence of the appointed artistic directors: Michael Cavanagh, new Artistic Director Opera, and Ellen Lamm, new Artistic Director at Young at the Opera, as well as Music Director Alan Gilbert.
The Royal Swedish Opera will open to the public even if only fifty people are allowed in the audience.
Birgitta Svendén in a filmed interview
In a recently released interview, Birgitta Svendén talks about the reopening of the Opera House in the autumn. She looks back over the nearly fifteen months that have passed since Operan shut down all activities and events for visitors in March 2020. What lessons have been learned and what has been the impact of Operan Play?
New on Operan Play
During the period that the Opera House has been closed to visitors, Operan has boosted the streaming service Operan Play. The platform has been accessed by over 400,000 viewers nationwide. Apart from offering a previously recorded repertoire, there have been three first performances: SHIFT by Alexander Ekman, Sonatra by Joseph Sturdy and Riptide* by Hlin Hjálmarsdóttir. The documentary 50 personer (50 People) was also launched during the past year as well as Det magiska huset (The Magic House) an online series for children and young people.
*released on Operan Play on 12 June.
Bilder