The world's first open-air museum Skansen closes - for the first time in 129 years
Next Friday Skansen will close it´s entrances for the first time since opening in 1891. That also means that Christmas at Skansen is cancelled. Due to Swedish Prime Minister Stefan Löfven's press conference and clear message earlier this week, "Cancel everything", Skansen sees no other option than to close down operations completely. This is to take responsibility in accordance with the new guidelines where all persons are encouraged to take individual action and not be around more than eight people, within the family.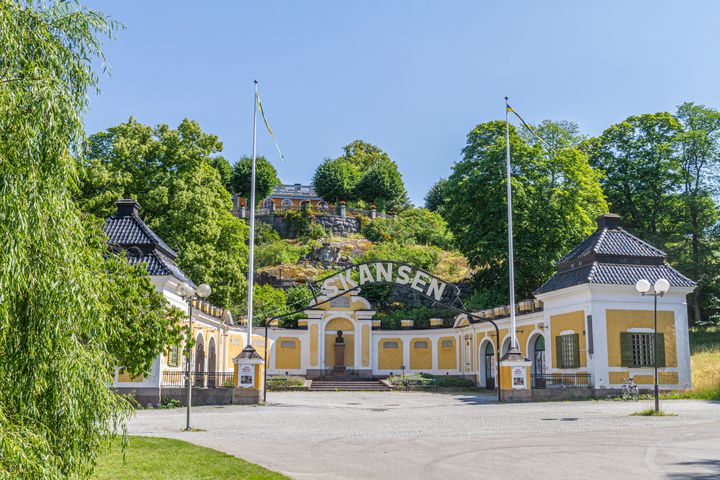 Skansen has, by being an outdoor arena, had the opportunity to remain open in accordance with current restrictions and in a safe way for our guests since the start of Covid-19. Staying open, together with the support that has been shown for the Skansen Foundation, has been crucial for our survival during this trying year.
- To make the decision to close down Skansen is difficult but right. We are in an extremely serious financial situation where we are fighting for our survival. In the past we have made the assessment that we can stay open since we are an open-air museum, while we have limited the number of visitors and adapted our business to make it safe for our guests. But when we now see the development of Covid-19 going in the wrong direction, in combination with The Swedish Government's clear message this week, we believe that we should close to further contribute to a reduced spread of infection and a safe society for all, says John Brattmyhr, CEO of Skansen.
Skansen is financed to a quarter by the state, which means that revenues of usually SEK 200 million must be secured by own power, where entrance fees are by far the largest source of revenue. During the pandemic, Skansen has received temporary support packages, but this does not solve the seriousness of the economic situation in the long term.
- We must survive here and now, but at the same time we must be more innovative than ever to develop our offer to guests and create new income. The challenge of modifying our business at the same time as our employees are combined with the fact that we don´t have the basic financial conditions for development, is extremely difficult to solve, John Brattmyhr continues.
The entrances to Skansen will be closed from Friday 27th of November. If you have any thoughts or questions, please take a look at our most common questions and answers at skansen.se/skansencloses. Questions and answers are updated continuously.
Contacts
Yvonne Nordlind, Marketing and Communications Director at Skansen, 0731-525832, yvonne.nordlind@skansen.se

About Skansen open-air museum
Skansen open-air museum
Box 27807
11593 STOCKHOLM
+46 708 49 92 00
http://www.skansen.se/en/kategori/english
Skansen is the world's first open-air museum, founded in 1891. Here you can stroll through five centuries of Swedish history, from north to south, with a real sense of the past all around in the histori­cal buildings and dwellings, peop­led by characters in period dress.
Subscribe to releases from Skansen open-air museum
Subscribe to all the latest releases from Skansen open-air museum by registering your e-mail address below. You can unsubscribe at any time.
Latest releases from Skansen open-air museum
In our pressroom you can read all our latest releases, find our press contacts, images, documents and other relevant information about us.
Visit our pressroom