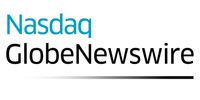 BIMobject AB: BIMobject förvärvar sociala medier-plattformen The BIM Hub med huvudkontor i Dubai Media City
BIMobject AB (publ), noterat vid Nasdaq First North, har idag förvärvat samtliga bolag som ingår i The BIM Hub group med bas i Dubai, Förenade Arabemiraten och i England. Bolaget övertar viss personal, kundavtal, teknisk plattform, domäner, varumärken och all kunddata samt relationer på sociala medier-plattformen thebimhub.com .
The BIM Hub är en privatägd webbplattform med verksamhet i Dubai, Förenade Arabemiraten, och West Yorkshire i England. The BIM Hub är en professionell sociala medier-plattform som samlar BIM-användare, fastighetsägare, arkitekter, ingenjörer och byggentreprenörer samt projektledare och fastighets- och anläggningsförvaltare. Plattformens fokus är att erbjuda innehåll som exempelvis utbildningsmaterial, presentationer, standards, white papers, videos samt nyheter och event. Därtill finns olika forum anpassat för byggindustrin som arbetar med eller i anslutning till den framväxande BIM-industrin.
The BIM Hub är reklamfinansierad men BIMobjects avsikt är att snarast integrera verksamheten både tekniskt och affärsmässigt. Avsikten är att ge BIMobjects 800 000 användare helt nya möjligheter att kommunicera och dela med sig av information inom den digitala byggindustrin. Affären är viktig för BIMobjects satsning på Digitala Byggnader som genom den nya sociala medier-plattformen kommer öka kunskapen och kommunikation runt BIM-tekniken. Plattformen är även tänkt att stödja e-learning, vilket innebär att The BIM Hub ska bära all information och kommunikation om BIMscript och andra teknologier som krävs för ett gemensamt lärande.
Förvärvet innebär att BIMobject tar över 6 000 aktiva användare, 200 tillverkare av byggmaterial, webbtrafik och varumärken. Förvärvet ska stärka BIMobjects nystartade affärsområde www.bim.com. The BIM Hub kompletterar dessutom BIMobject Cloud och tillför ett kommunikativt nät som öppnar nya möjligheter för social interaktion mellan BIMobject Cloud, Hercules och BIMsupply. Plattformen har tagit 5 år att utveckla för The BIM Hub och BIMobject får genom förvärvet tillgång till en attraktiv teknisk lösning med bas i Dubai.
"Förvärvet av The BIM Hub är mycket strategiskt för oss och etablerar oss på en strategiskt viktig marknad med fäste i Media City i Dubai. Vi erhåller dessutom en marknadsledande och unik teknikplattform, etablerade relationer och bolag samt webbtrafik och användare.  Därtill räknar vi med att omvandla The BIM Hubs kontor till huvudkontor för Mellanöstern med fokus på försäljning och vidareutveckling av befintlig utvecklingsavdelning, samt bygga upp ett center för BIMscript-utvecklare. Dessa aktiviteter kommer sammantaget att väsentligt stärka vår position i regionen.", säger Stefan Larsson, vd på BIMobject.
Vi förvärvstillfället hade verksamheten en beräknad årsomsättning på cirka 1 MSEK. Förvärvet har marginell påverkan på BIMobjects resultat.
För mer information, vänligen kontakta:
Stefan Hansson - CFO
Tel: +46 40 - 685 29 00
E-mail: press@bimobject.com
Denna information är sådan information som BIMobject AB (publ) är skyldigt att offentliggöra enligt EU:s marknadsmissbruksförordning. Informationen lämnades, genom ovanstående kontaktpersons försorg, för offentliggörande den 23 maj 2018 kl. 08:00   CEST.
Om BIMobject AB
BIMobject är ett svenskt teknologiföretag med global närvaro som ligger i framkanten av byggindustrins digitalisering. BIMobject erbjuder en molnbaserad plattform som genom kraftfull teknologi tillgängliggör digital produktinformation - Building Information Modelling (BIM) - som kan användas tidigt i byggprocessen för att visualisera, konkretisera och analysera. Plattformen samlar dessutom in värdefulla data som möjliggör effektivisering av byggindustrin genom hela produktlivscykeln. Smartare design och konstruktion leder till bättre produktval, minskat svinn och mer effektiv logistik under byggprocessen. Samtidigt gynnas fastighetsförvaltningen av högre kvalitet, bättre energianvändning och lägre driftkostnader. BIMobject är verksamt på ett stort antal marknader och har en global tillväxtstrategi. Bolagets erbjudande består av utveckling, hosting, underhåll, administration och publicering av digitala kopior av tillverkares produkter: BIM-objekt. Kunderna är tillverkare av bygg- och interiörprodukter som marknadsför dessa via BIMobject Cloud. Användarbasen består främst av arkitekter, designers och konstruktörer som via CAD/BIM-applikationer, appar och webbtjänster får tillgång till BIMobject Cloud. BIM-objektet integreras i en detaljerad modell av byggnaden, vilket i sin tur ökar chansen att den verkliga produkten föreskrivs för projektet.
BIMobject är listat på Nasdaq Stockholm First North och handlas under symbolen BIM.
Certified Adviser: Sedermera Fondkommission
---
This announcement is distributed by Nasdaq Corporate Solutions on behalf of Nasdaq Corporate Solutions clients.
The issuer of this announcement warrants that they are solely responsible for the content, accuracy and originality of the information contained therein.
Source: BIMobject AB via Globenewswire