First ever landscape of Swedish AI startups presented
Startups have an important role in creating innovation and growth, especially in the field of AI. That is why AI Sweden, Ignite Sweden and RISE are launching the first ever curated landscape of Swedish AI startups. 89 Swedish startups have been selected on criteria such as their use of AI, scalability, access to and use of data, and AI skills of their personnel.
The mapping of AI startups is a part of an ongoing European initiative to create a landscape of AI startups in each country. Within the framework of the Swedish-German Innovation Partnership, Sweden will, after Germany, be the second country to provide a curated landscape of their national AI startups.
"This initiative is creating bridges between European countries, enhancing Europe's capabilities to be innovative, create value for citizens, and compete globally. In fact, startups are a national resource that can be tools for the whole society for the digital transformation, says Marie Wall, startup expert at the Ministry of Enterprise and Innovation."
The landscapewill serve as a quality stamp for the selected startups, providing important intel and lowering thresholds for the stakeholders in the innovation ecosystem, investors, government, and academia that have an interest in AI startups.
"Being present in this landscape has great potential to serve as a door opener to attracting new Swedish and international customers and partners. This will allow us to help even more children to reach their full reading potential and education organizations to drive literacy development in a completely new and data driven way, says Martin Sjöstrand, founder and CEO, Lexplore."
The landscape has been curated by an evaluation committee with representatives from investors, large companies, academia, startups, and incubators. The next update of the landscape will take place on the 17th of November.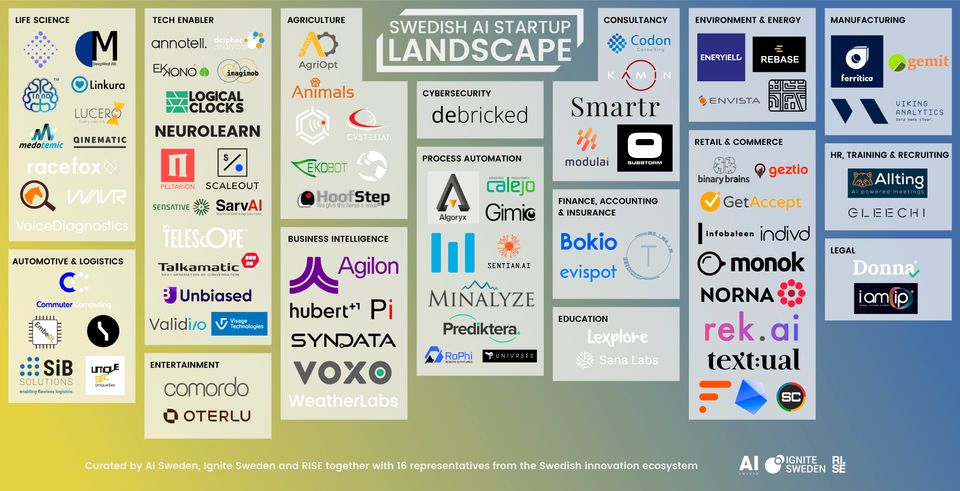 More information & contact:

https://aistartuplandscape.se/
Mikael Ljungblom, Head of Communications AI Sweden
mikael.ljungblom@ai.se
+46(0)707996863
About AI Sweden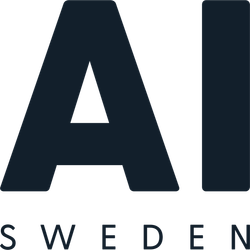 AI Sweden
https://www.ai.se
Om AI Sweden
AI Sweden är Sveriges nationella center för artificiell intelligens. AI Sweden stöds av svenska staten samt näringsliv och offentlig sektor över hela Sverige. Målet med arbetet är att accelerera användningen av AI för att stärka Sveriges välfärd och konkurrenskraft, och att förbättra livet för alla människor som lever i Sverige.