New report: How the Church of Sweden's pastoral welfare work contributes to the Swedish economy
The Church of Sweden's pastoral welfare, or 'diaconal', work in society has an economic value of at least SEK 1.5 billion. This is the finding of a new report, which provides the most comprehensive analysis ever of the Church of Sweden's pastoral welfare activity.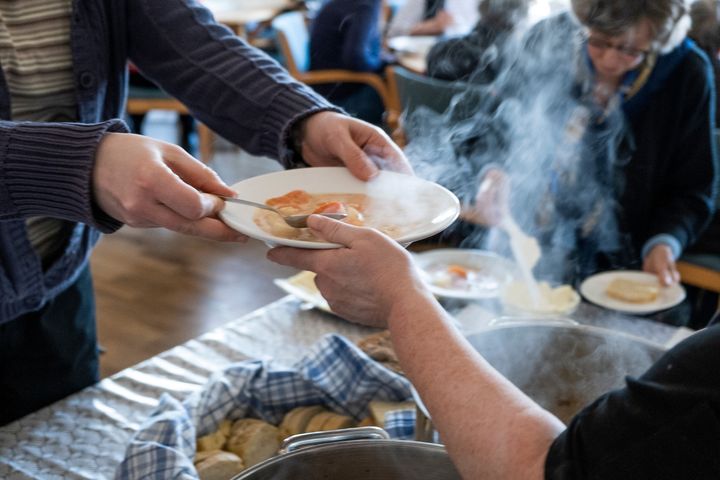 The Church of Sweden conducts pastoral welfare activities throughout Sweden, for all ages and social groups. This is work that involves a large number of employees and volunteers.
The consultancy Ramboll was commissioned to analyse the breadth and scope of this work. The assignment also included an economic assessment: is it possible to put a figure on how much the Church of Sweden's social outreach work is worth to society?
The results are presented in a new report: An Economic Impact Assessment of the Church of Sweden's Pastoral Welfare Activity.

Unique abilities
The report notes that the Church of Sweden has a number of unique abilities to undertake social outreach work:
With 5.7 million members, it is Sweden's largest civil-society organisation and, through its parishes, its reach extends throughout the country. Its members also provide significant voluntary capabilities.
It has the financial and human resources to ensure continuity and a long-term approach, making it a reliable partner in cooperation projects with municipalities and other actors.
It has a unified organisation, allowing a large number of support activities and initiatives to be carried out by a single provider, which generates significant synergies.
It also has a flexible structure and can quickly adjust its operations to meet needs, such as those arising from the pandemic over the past 18 months.
The report estimates that the Church of Sweden contributes at least SEK 1.55 billion a year to the Swedish economy through its social outreach work. This figure includes cost savings for public services and for individuals who have been able to participate for free or at a lower cost in activities for which other operators charge.
The report notes that there are a number of uncertainties in these estimates and that significant aspects of the Church of Sweden's pastoral welfare work cannot be valued in monetary terms. The calculations made are conservative estimates and the value is therefore probably much higher than around SEK 1.5 billion.
Six categories of pastoral welfare activity
The report analyses the Church of Sweden's pastoral welfare activity and divides it into six different categories:

Labour market initiatives
Including subsidised employment and various forms of labour market programmes.
Integration support
Including language tuition, support to find housing, and legal advice.
Educational support
Including school and out-of-school activities.
Practical support
Including material support, advice and information.
Mental support and end-of-life spiritual care
Including counselling, advice and various forms of preventive support.
Social activities
Including group activities aimed at target groups such as children, young people or the elderly, but that are open to everyone.
"Extensive social responsibility"
Archbishop Antje Jackelén emphasises that pastoral welfare work is part of the Church's core mission. People rightly expect pastoral welfare work to be prioritised and developed as needs change. The Archbishop welcomes the fact that there is now in-depth knowledge about this activity.

"Although a lot of the value that the Church provides remains undocumented, this report confirms that the Church of Sweden takes extensive social responsibility through its pastoral welfare work. Care is provided and community is created in a wide variety of ways. Our pastoral work also involves lobbying and advocating for change where we see shortcomings in the welfare state. All of this is an expression of Christian faith."

About the report
The report, An Economic Impact Assessment of the Church of Sweden's Pastoral Welfare Activity, was produced by the consultancy Ramboll on behalf of the Church of Sweden.

The content is based on statistics from the Church of Sweden, and interviews with experts within the Church of Sweden, as well as social-work experts and researchers.

The report also conducted case studies in three locations in Sweden: Boden Parish, the Parish of Farsta and the Parish of Döderhult.
The reference year for the content of the report is 2019.