​Support for war-torn Democratic Republic of the Congo
Over 2.4 million people, half of whom are children, are directly affected by the ongoing violence and conflicts in the Democratic Republic of the Congo. The need for humanitarian aid is urgent. The Church of Sweden's international work now supports efforts for about 50,000 people among the worst affected.
The Kasai provinces in the Democratic Republic of the Congo are experiencing one of the most serious crises in their history and are in a complex emergency situation. Violent ethnic conflicts have caused an unprecedented massive internal displacement of populations within and outside the five provinces in the Great Kasai area. In summer 2017, it was reported that 1.4 million people had been forced to flee their homes because of the violence.
According to reports from UNICEF among others, 2.4 million people, half of them children, are now directly impacted and are in need of humanitarian aid. Almost all sectors of society are affected and require extensive emergency and recovery interventions. Children, and pregnant women and nursing mothers have alarming malnutrition levels and those who have fled their homes have huge basic needs for survival.
Support for 50,000 people
The interventions for those affected will cover a total of around 50,000 people, of which 4,115 are children affected by severe malnutrition, and 495 are nursing mothers and pregnant women.
The Church of Sweden's aid goes to providing:
Tents and other necessities for people whose houses have been burned down or who have had to flee the conflicts.
Food, water, sanitation and hygiene.
Education and psychosocial support to abandoned children and orphans. Many are traumatised after having witnessed their parents being killed or having themselves been recruited to armed groups.
Aid measures.
Work for peaceful coexistence in the conflict-affected areas.
The interventions are being carried out within the framework of the ACT Alliance and amount to a total of SEK 3.1 million comprised of, for the most part, SIDA funds.
Psychosocial efforts
Within the ACT Alliance, the Church of Sweden has special competence in psychosocial efforts, which involve responding to and supporting people in disaster situations. First of all, those affected receive support in the form of food and clean water, sanitation and shelter. The aid must also be given in a way that strengthens people's will to live and does not make them feel helpless. This is a significant risk in a situation where they already feel anxious and confused.
Om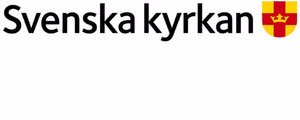 Svenska kyrkan
Kyrkokansliet
751 70 Uppsala
https://www.svenskakyrkan.se/
The Church of Sweden is a national church, open to everyone living in Sweden regardless of nationality. It is a place for church services, meetings and dialogue. The Church of Sweden is an Evangelical Lutheran church with 6,1 million members. There are 3500 churches in Sweden, and 13 dioceses.
The international work
Collaborating and cooperating with other churches and organisations is at the core of the Church of Sweden´s international mission.  As a church, we are part of the worldwide community of churches.