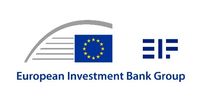 EIB supports Atea in data centres expansion and R&D investments across Nordics and Baltics
• Atea ASA signs €50 million loan agreement with the European Investment Bank in support of its R&D activities and capital investments in five Nordic and Baltic countries • Atea will upgrade facilities and support activities in its logistics, group IT, and data centre business, with a focus on improving data security and EU data sovereignty. • Over half of the investments will take place in Denmark, and nearly a quarter in Sweden, with the rest supporting activities in Finland, Latvia and Lithuania.
IT infrastructure company Atea ASA has signed a €50 million loan agreement with the European Investment Bank in support of its activities across EU countries in the Nordics and Baltics. The financing, which will be split over three thematic investment areas, is set to contribute to improving data security and supporting the overall European goal of data sovereignty by expanding and improving its hosting facilities based in EU countries.
The three-pronged investment regards capacity expansion of existing data centres located in Sweden, Denmark, Finland, as well as in Lithuania - where the existing building will also be expanded - the modernisation and harmonisation of the company's global IT platforms based in Latvia, Sweden and Denmark, as well as investments to increase the efficiency and services offered by Atea's new logistics centre in Sweden. These investments will increase Atea's capacity and efficiency, improving the IT service delivery to its, mostly public sector, customers.
Atea CFO Robert Giori commented. "Atea's mission is to 'build the future with IT' and support the digital transformation of our customers in Europe. We believe that information technology, combined with knowledge and creativity, can improve productivity and living standards across society. Our staff of IT professionals helps customers get maximum value from their IT investments, and address challenges in areas such as IT security and sustainability. We are very grateful that the EIB has chosen to support our expansion programs, and are committed to work toward the EU's goals with regard to data autonomy, data sovereignty and the environment."
EIB Vice-President Thomas Östros added: "This type of investment is of fundamental importance for Europe's data security and sovereignty. Atea has an important track record in the sector, but also the willingness to keep improving and modernising. As data usage will continue to grow, storage and management capacity will need to grow alongside, and we're happy to support this financially. Furthermore, we expect this investment to have a strong impact on local growth, innovation and competitiveness across the Nordics and Baltics."
By supplying IT infrastructure and related services for businesses and public-sector organisations in the Nordic and Baltic regions, Atea gives a boost to the digitalisation of key sectors, which will in turn strengthen the European industrial position and innovation.